Top 5 Viral Moments From the 2013 CMA Awards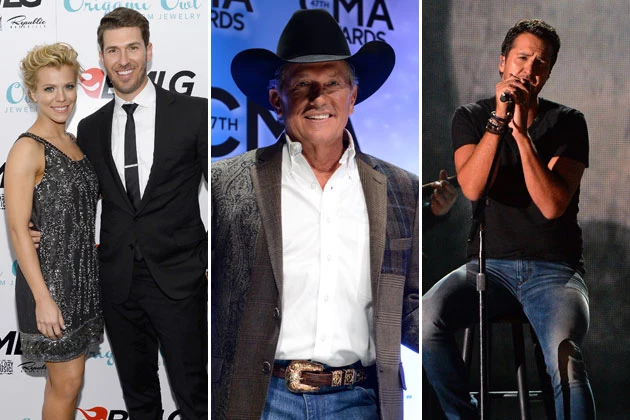 The oddest things can go viral during a broadcast like the 2013 CMA Awards. It wasn't the Band Perry's song that fans wanted to know about. And it wasn't George Strait's connection to George Jones that topped web searches during his tribute performance with Alan Jackson. Luke Bryan's poignant 'Drink a Beer' performance was good, but fans were more interested in something else at that moment — 10:48PM ET to be precise.
The Top 5 Viral Moments from the 2013 CMA Awards were assembled by watching search traffic on ToC during the three-hour ABC broadcast. Phrases like "Zac Brown's beanie" and "How tall is Blake Shelton?" didn't quite make the list. They may have, had it not been for one topic that caused the greatest traffic surge of all time. That came before Strait won his Entertainer of the Year award trophy.