No. 15: Willie Nelson, 'Pretty Paper' – Top 50 Country Christmas Songs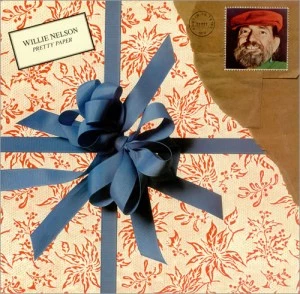 With a dreamy steel guitar and Willie Nelson's soft vocals, 'Pretty Paper' is practically the epitome of an original country Christmas song. In the tune, Nelson alters between singing about Christmas gifts and talking about the true meaning of the holiday.
The moral of the song? Don't get so busy with Christmas shopping and gift wrapping that you forget to help people in need. This addition to the Top 50 Country Songs list was written by Nelson in 1963 and originally recorded by Roy Orbison. When Nelson launched his successful performing career, he made it the title track of his Christmas album.
Skip to: No. 50 | No. 40 | No. 30 | No. 20 | No. 10
Listen to 'Pretty Paper' by Willie Nelson

Subscribe to Taste of Country on