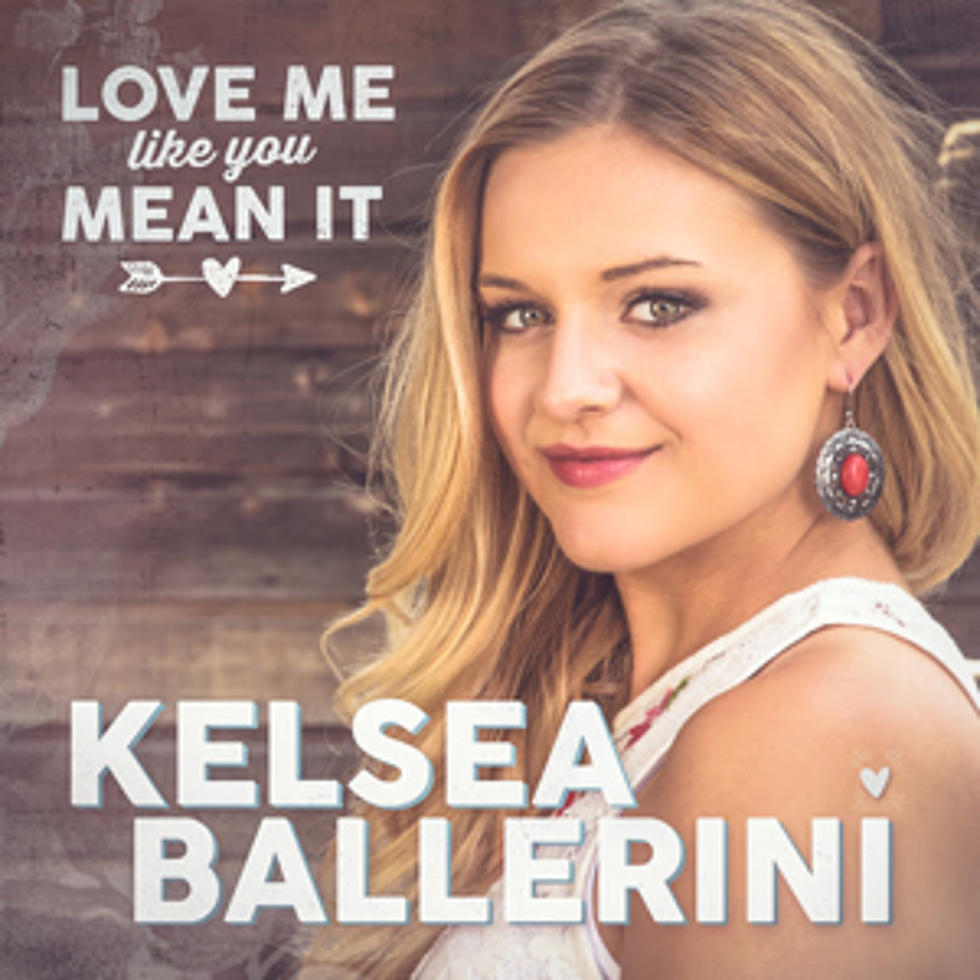 Kelsea Ballerini, 'Love Me Like You Mean It' [Listen]
Black River Entertainment
A delicious melody and a strong singing voice help Kelsea Ballerini's debut 'Love Me Like You Mean It' stand out. The uptempo "warning" to men is more sweet than sassy, but it's not without teeth.
Ballerini mixes modern production techniques with a straight-up country message to create an identifiable pop-country blend. The Knoxville, Tenn. native is more than capable of injecting a ton of personality into a performance.
"If you're gonna talk the talk, you better walk it / If you wanna keep me, keep me like you lost it / If you're gonna say and make me believe it / If you're gonna love me boy, love me like you mean it," Ballerini sings to close each chorus of 'Love Me Like You Mean It.'
Ballerini co-wrote the single, her first from her self-titled EP, available at iTunes now. The two verses break from an established melody to leave one pleasantly surprised and infected with the song's hook.
"Oh hey, I've had my share of losers, liars and users / Looking for a heart to break / So if you're like that, well, take a step back / Cause I don't have time to waste on the boys that are playing the game / Or leaving the girls crying out in the rain / So tell me baby are you just crazy or crazy over me," she sings during the second verse.
Ballerini's song is finding a home at country radio, cracking the Top 50 in just a few weeks. Fans of the song have no doubt heard it on SiriusXM already, as they were first to take a chance on 'Love Me Like You Mean It.'
Why Fans Will Love It: The carefree love song comes with a sharp warning for men who are looking to treat Ballerini wrong.
Key Lyrics: "If you're gonna hold me, hold me like I'm leaving / If you're gonna kiss me, kiss me like you need it / Baby if you're not you best get to leavin' / If you're gonna love me, love me like you mean it."
Did You Know?: Ballerini's mom bought her time in a recording studio when she was just a teen. She hoped to save a few memories from her daughter's childhood, but she ended up launching a career.
Listen to Kelsea Ballerini, 'Love Me Like You Mean It'
More From Taste of Country