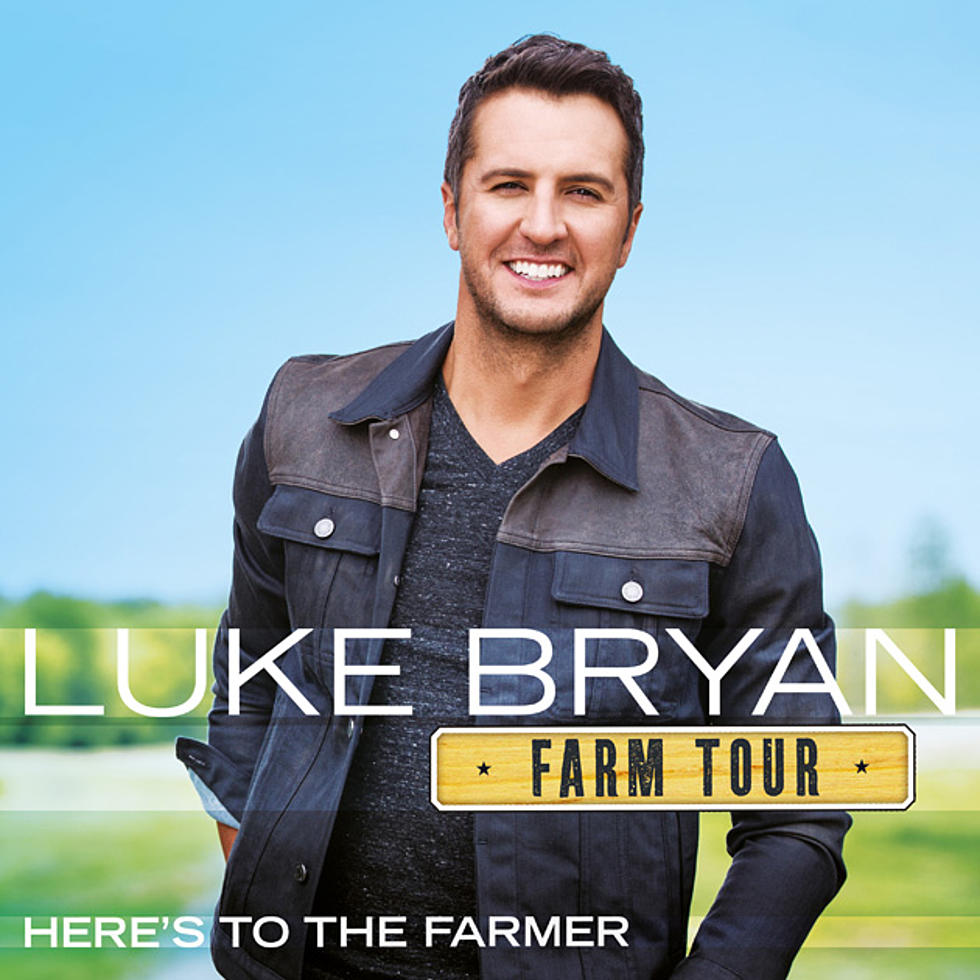 Luke Bryan Announces Debut Farm Tour EP Details
Capitol Nashville
Somehow in the midst of Luke Bryan's always-busy schedule, he's found time to record an EP in advance of his upcoming 8th annual Farm Tour this fall. All the tracks on the album, titled Farm Tour: Here's to the Farmer, are new, and fans can get their hands on it Sept. 23, 2016.
Tickets to the Farm Tour shows, which take place Oct. 5-15, will include a code to download a digital copy of the record. Fans can snag tickets beginning at 10AM on June 24, 2016 — unless they are in Bryan's fan club, which gives them access on June 21. Dates for all Farm Tour shows are listed below.
A portion of the ticket sales from Bryan's Farm Tour shows are donated toward college scholarships in the Luke Bryan Farm Tour Scholarship, which is given to a student from one of the communities in which the tour plays who either comes from a farming family or plans to major in agriculture. Last year's tour reached 110,000 fans over its eight-city run.
For now, Bryan is on the 2016 leg of his Kill the Lights Tour with Little Big Town and Dustin Lynch, which wraps just before Farm Tour begins. He recently played the CMT Awards as well as CMA Fest, where he called for a moment of silence in the wake of the tragic shooting in Orlando earlier that morning (June 12).
Luke Bryan Farm Tour 2016 Dates:
Oct. 5 — Gaston, S.C. @ Culler Farms
Oct. 6  — Greenback, Tenn. @ Maple Lane Farms
Oct. 7 — Elizabethtown, Ky. @ Highland Farms
Oct. 8 — Monroeville, Ind. @ Spangler Farms
Oct. 12 — Batesville, Miss. @ FT Farms
Oct.13 — Prairie Grove, Ark. @ Ogden Ranch
Oct. 14 — Centralia, Mo. @ Stowers Farm
Oct. 15 — Effingham, Ill. @ Mid America Motorworks
Adorable Little Girl Takes Over Luke Bryan's Mic
See Luke Bryan's Sexiest Pics
More From Taste of Country