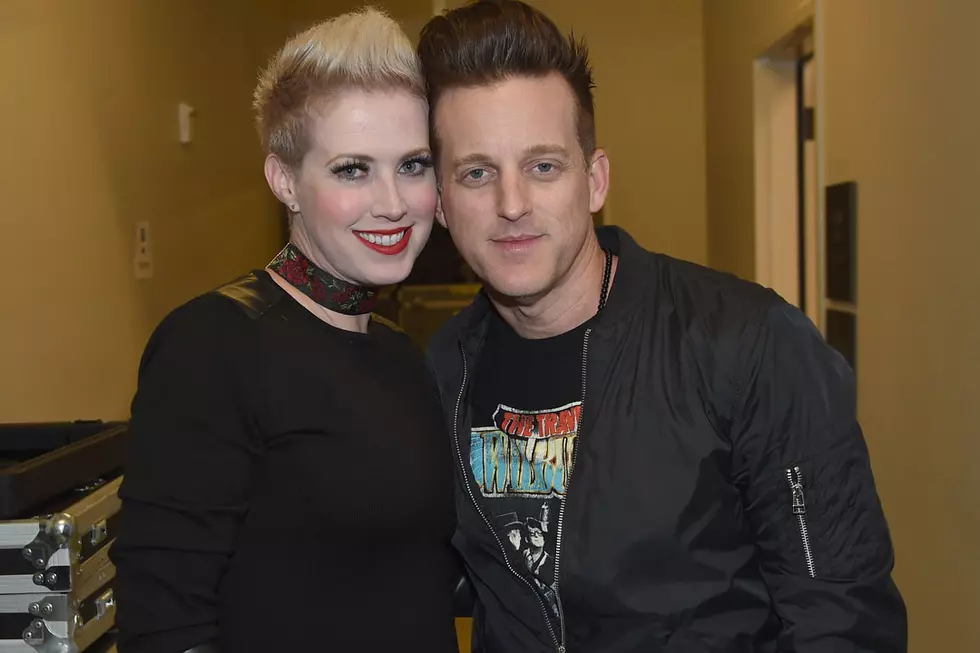 Thompson Square Announce 'Masterpiece,' First Album in Five Years
Rick Diamond, Getty Images
Thompson Square are gearing up to release their third studio album and first project in more than five years. Masterpiece will be available on June 1.
"This album is called Masterpiece, and the definition of a masterpiece is an artist's life's work," Keifer Thompson says in a press release. "When we're 80 years old and we look back, we want to be able to say we're really proud of all the stuff we did."
Wife and duo partner Shawna agrees — she says the album is "extremely diverse."
"We didn't design it that way, but Keifer and I love all types of music, and I think that shows more on this record than any of the others," she adds.
Masterpiece is the duo's first independent release, and five songs — the title track, "A Love Like This," "Millionaires," "Up in Smoke" and "Let's Do Something Stupid" — are already available for fans to hear.
The full length Masterpiece album is available for pre-order and follows Thompson Square's 2013 project, Just Feels Good, which included No. 1 hit "If I Didn't Have You" and Top 5 single "Everything I Shouldn't Be Thinking About." The married couple broke onto the country scene in 2010 with their second single and first chart-topper "Are You Gonna Kiss Me or Not," featured on their debut self-titled album. The song earned the pair Grammy nominations, multi-platinum certifications and crossover success.
In 2017, Thompson Square and their longtime record label home Stoney Creek Records announced that they had parted ways after seven years and four Top 10 hits. The couple now have a 2-year-old son, and they were gracious in exiting the BBR Music Group, thanking executives who gave them a chance while calling the departure "bittersweet."
Country Music's All-Time Greatest Love Stories
More From Taste of Country