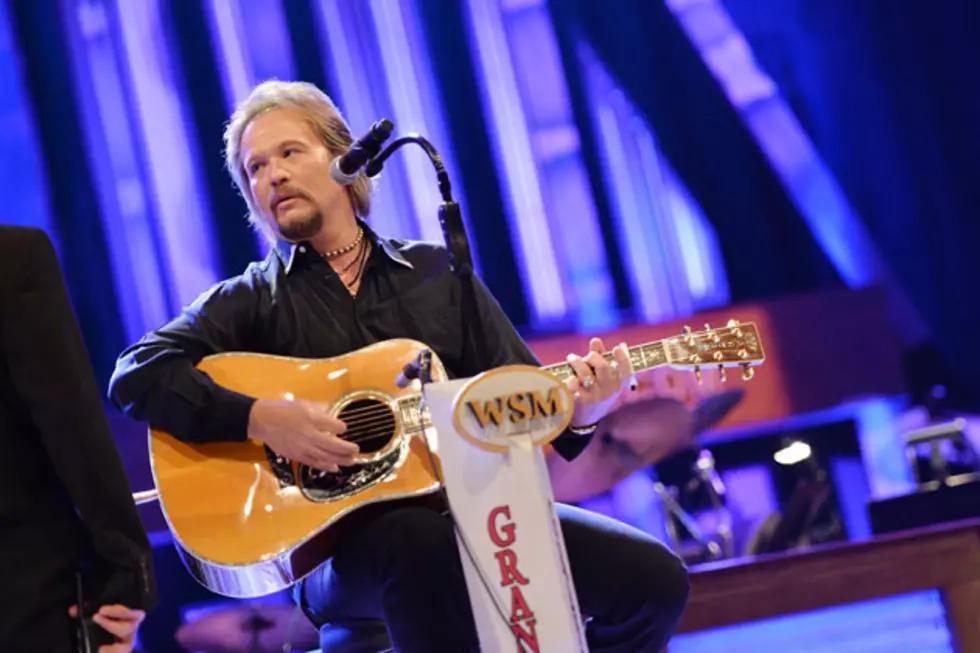 Travis Tritt Nervous About Daughter Entering the Music Business
Rick Diamond, Getty Images
Travis Tritt's new album 'The Calm After ...' features a duet with his oldest daughter, Tyler Reese. It's the 15-year-old's first steps into the music business, and that's making the country veteran nervous -- very nervous. 
Tritt tells Taste of Country that the music business is especially hard on young artists. "It can chew you up and spit you out in a heartbeat. I've seen it," he explains. "So many child stars that had a tremendous career at a young age -- some might say too early -- and all of a sudden they go from being on top of the world to being nonexistent. And that can be a psychological nightmare."
It's not just the pressures of finding a hit song quickly -- much quicker than when Tritt was getting started, he says. It's the gossip and the tabloids and seeing lies about you on magazine covers. During his 20-plus year career, he's seen and experienced it all.
"But from being round me and being around the business, she knows what kind of hard work and what kind of commitment it takes," the singer adds. "So I think that having that kind of education will be beneficial for her."
Tritt adds that Tyler is better at ignoring what other people are saying than he was. The song -- a cover of Patty Smyth and Don Henley's 'Sometimes Love Just Ain't Enough' -- is the new album's lead single. He says when he originally cut it for his 2007 album 'The Storm,' he had vocalists like Jennifer Nettles or Wynonna Judd in mind. Tyler heard the song during a recent roadtrip and started singing along. The 'It's a Great Day to Be Alive' star says he went right home and talked to his wife about the then 14-year-old re-recording it with him.
More From Taste of Country