Alabama: 'We're Talking About Doing Maybe 20 Shows Next Year'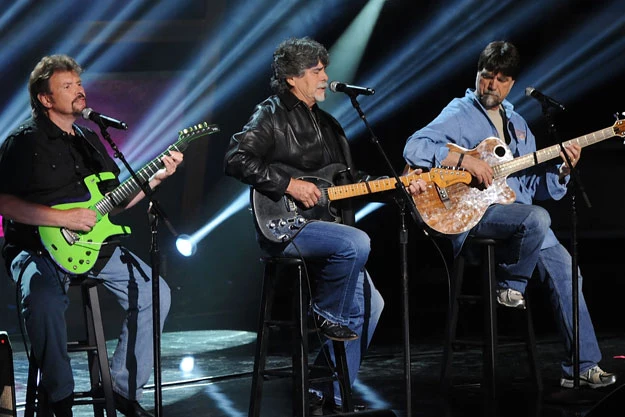 Country legends Alabama may be pulling their act together again, this time for a full tour and a new album. "We're talking about doing maybe 20 shows next year," co-founder Jeff Cook spills to Bradenton.com.
Despite ending their farewell tour in Bismarck, N.D. back in 2004, the band haven't been completely retired from the mic. The guys joined Brad Paisley on his new single, 'Old Alabama,' which is currently No. 1 on the Billboard Country Songs chart, and will steer a 'Bama Rising' benefit concert for tornado relief in Alabama on June 14. "We spearheaded this fund-raising event and it sold out in 15 minutes," Cook says, solidifying that the band still has some stamina.
But for some reason, the way the 'Song of the South' hitmakers closed the door never sat well with Cook. "I never felt it was right that a band called Alabama should end their career in Bismarck, N.D.," he admits. "It should have ended in Birmingham or Huntsville."
Rest assured, if Alabama does swing back into the country scene, they won't come back empty handed. Cook adds, "I feel sure that if we do dates we'll have a recording to go with it."
Watch Alabama Perform 'Old Alabama' with Brad Paisley on Letterman