ToC Critic's Pick: Billy Currington, 'It Don't Hurt Like It Used To' [Listen]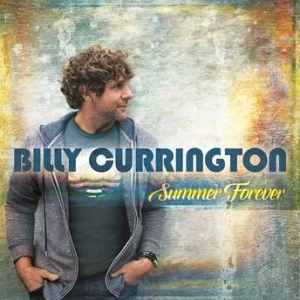 Billy Currington's "It Don't Hurt Like It Used To" is personal. The mid-tempo pop-country anthem feels urgent and is easily his best single yet from the Summer Forever album.
At his best Currington relies on meaty hooks, and "It Don't Hurt …" has a big one. One is reminded of Mumford and Sons as he shouts his redemption. Credit Dann Huff for this sonic explosion. It's a fist-pumping love song built for the live show.
"It Don't Hurt Like It Used To" is the only song Currington wrote on his 2015 release, and he admits he borrowed from his own backstory when teaming up with Shy Carter and Cary Barlowe. The "Alabama dirt" line is one that's specifically pulled from past romance, and he does a fine job of capturing the nonchalant heartbreak a man portrays after a breakup, as well as the head-over-heels love he gives to the next girl.
Strong lyrics will be lost in this arrangement, but it's fine in this case. "We Are Tonight" is the Currington single "It Don't Hurt …" is most similar to. Both are on the front edge of the genre's progressive sound, and both lean over without falling into the trap of a sound traditionalists like to mock.
Listen to Billy Currington, "It Don't Hurt Like It Used To"
Subscribe to Taste of Country on
Billy Currington, "It Don't Hurt Like It Used To" Lyrics:
"I had a couple beers with one of my friends / Told him just how our story ends / Did all I could to try to make it work / But you drug my heart through the Alabama dirt / I've been out the house, climbin' them walls / Checkin' that calendar, X-in' days off / Hit another bar, call another friend / Throw a few down, tell the story again."
Chorus:
"Hey, hey, what can I say / I can just lie and say it's all okay / Oh-ho, what can I do / Been goin' through Hell gettin' over you / But it don't hurt, it don't hurt like it used to / No it don't hurt, it don't hurt like it used to."
"I'm finally gettin' out back into the world / Life is good, I'll marry a girl / She got a beautiful heart, eyes are blue / I don't hardly ever think about you."
"Sometimes I find peace of mind in a bottle of wine / Sometimes I break down and cry."
Billy Currington Explains Why He's the Coconut Man
Subscribe to Taste of Country on