Daily Roundup: Scotty McCreery, Kix Brooks + More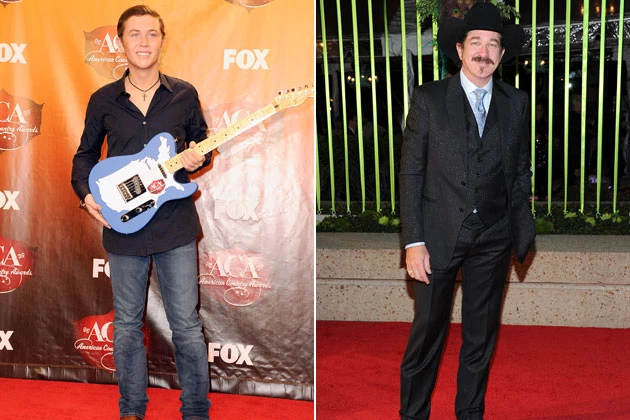 Kix Brooks has suffered a nasty vocal cord injury that forced him to cancel a show, but his old duet buddy was there to help him out. Scotty McCreery is set to return to the 'American Idol' stage for the first time in 10 months — maybe he'll get to meet current season contestant Skylar Laine's boyfriend? We've learned she has one back home.
All these stories plus the week's best tweets are included in the Taste of Country Daily Roundup. Scroll through to catch up on the day's top country music news stories, plus a few others from around the web.
Today on Taste of Country:
Scotty McCreery to Return to the 'American Idol' State
Kix Brooks Bursts a Vocal Cord, Ronnie Dunn to Fill In
Win a Trip to See Justin Moore Lives in Arizona
This Week's Best Tweets: Carrie Underwood, Thompson Square + More Share Photos From Home and the Road
Picture of the Week: Lady Antebellum's Hillary Scott Shows Off Furry Friends
Taylor Swift Opens Up About Being a 'Careful' Role Model on 'Live! With Kelly'
Sugarland's Jennifer Nettles Ordered to Testify in Indiana State Fair Case
Rascal Flatts Release New Song 'Hot n Here' on iTunes
Can You Guess Whose Tattoo This Is?
Miranda Lambert, Reba McEntire + More to Appear on 'The Talk' for ACM Week
Luke Bryan Reunites With Long-Lost Fling in New 'Drunk on You' Video
Skylar Laine's Boyfriend Cheering for the 'American Idol' Contestant From Home
2012 ACM Award for New Artist of the Year – Who Will Win?
Dierks Bentley, '5-1-5-0′ – Song Review
Taylor Swift to Star in 'The Lorax' Sequel?
Taste of Country Also Recommends:
Whitney Houston Official Cause of Death is Accidental Drowning, Cocaine Found in System at Time of Death
Bizarre Device Will Give You a Facebook 'Poke' in Real Life
Is Dave Chappelle Making a Comeback on Twitter?
Soundtrack to 'Hunger Games' To Likely Debut At No. 1
David Lee Roth Shows Off His Tattooed Butt in Canada?
Who is Birdy?