Eric Church, 'Homeboy' – Song Spotlight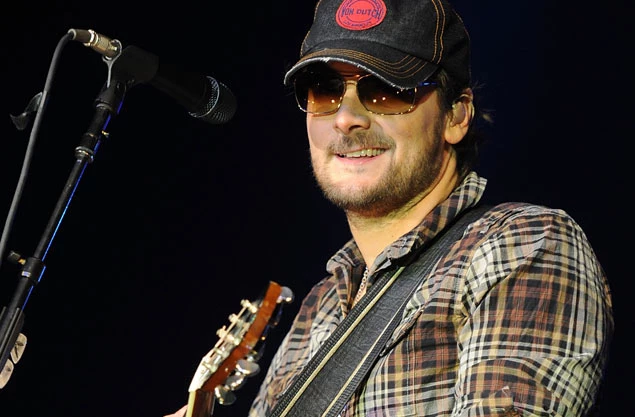 Eric Church has released his first single, 'Homeboy,' from his forthcoming yet-to-be-titled album on Capitol Records, scheduled for release later this year.
The tune tells a haunting story of a "homeboy" who feels he's too cool for his little hometown lifestyle and leaves town, but is called upon to return "home, boy" by his brother:
"If you don't ever do anything else for me / Just do this for your brother / Come on home, boy / Come on home, boy."
'Homeboy' was written by Church and hit songwriter Casey Beathard. The idea sparked for the song when Beathard heard his son say "come on, homeboy" to one of his friends. Beathard brought the idea to Church while the two were writing in a cabin in North Carolina this past fall. Playing on the various meanings of "homeboy," the two cranked out a powerful song involving two brothers that will be sure to move the listener.
The song's climax will be sure to put a lump in your throat as Church sings, "You can't hold back the hands of time / Mama's going gray and so is Daddy's mind / I wish you'd come on back and make it all right before they're called home, boy."
"I love songs that challenge me as a writer and also challenge the listener," explains Church. "This song is a journey both musically and lyrically about a man and his search for his wayfaring brother."
Listen to Eric Church, 'Homeboy'
Audio clip: Adobe Flash Player (version 9 or above) is required to play this audio clip. Download the latest version here. You also need to have JavaScript enabled in your browser.