Eric Church – Then and Now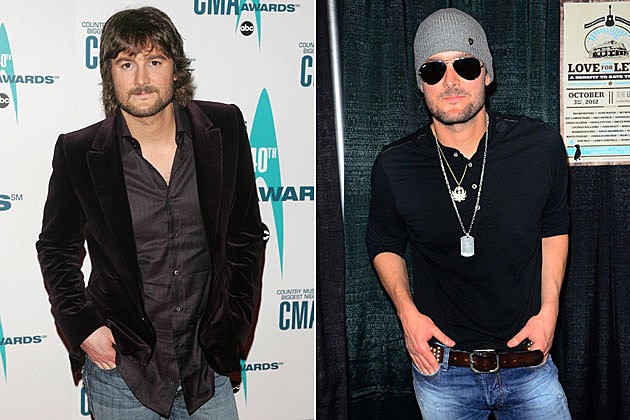 Six years have made a big difference in the career and style of Eric Church. He's gone from fresh-faced newcomer in 2006 to hardened, outlaw hitmaker in 2012. You'll see two things in his 'Then' picture rarely visible today. His hair, and what looks like the beginnings of a smile. 
To be fair, Church's gruff exterior runs counter to his naturally sweet — but honest — personality. The singer used to maintain a shag of hair, and he would let the cameras see his eyes more frequently when he first started working red carpets. The dark sunglasses became a permanent trademark in about 2009. In recent years, he's rarely seen without a black baseball cap on, although in this autumn picture he bundled up with a gray beanie.