Vince Gill – Then and Now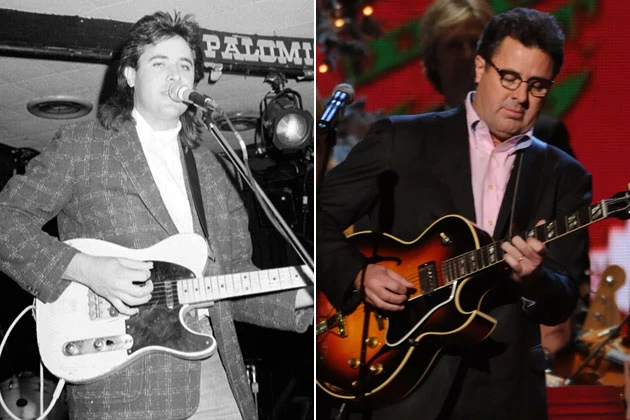 Shortly before Vince Gill's career really took off in the late '80s, the singer and guitarist kept a well-conditioned mane of hair. If he kept those locks into his mid-'90s glory days, he'd surely have had shampoo companies like Pantene and Suave knocking each other over to sign him up as a celebrity endorser. In some ways, it's sad that he cut his mullet-like 'do, but in other ways… not so much.
The sport jacket seems to be a fave of Gill's, and plaid was big back then. Telecasters never go out of fashion, and that is still the guitar of choice for the 'One More Last Chance' hitmaker — although in his 'Now' picture, he's holding what looks like a hollow-body Epiphone.