Jason Aldean Breaks Records With Cheyenne Frontier Days Concert – Exclusive Pictures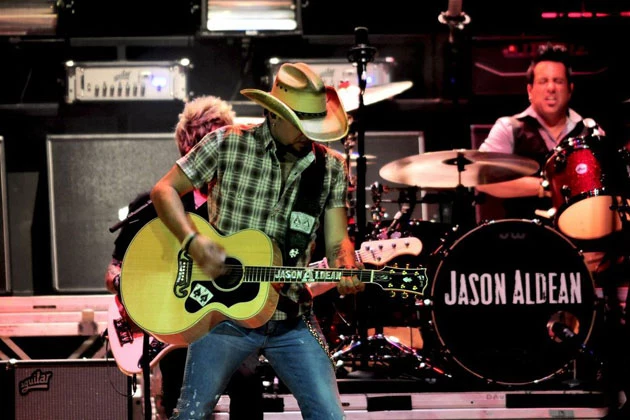 Jason Aldean and Jake Owen played for nearly 25,000 fans at the Cheyenne Frontier Days in Wyoming on Friday night (July 26). The crowd was a record-setter for the festival, breaking George Strait's mark. Show organizers say it was also the biggest concert crowd ever in the state of Wyoming.
"It's such an unbelievable thing to even have your name uttered in the same breath as a guy like that," Aldean said, according to ABC News radio. Taste of Country was on hand to capture exclusive photos from the event. Owen opened and played guitar, despite having two bandaged fingers.