Lionel Richie Announces Release Date of New Country Duets Album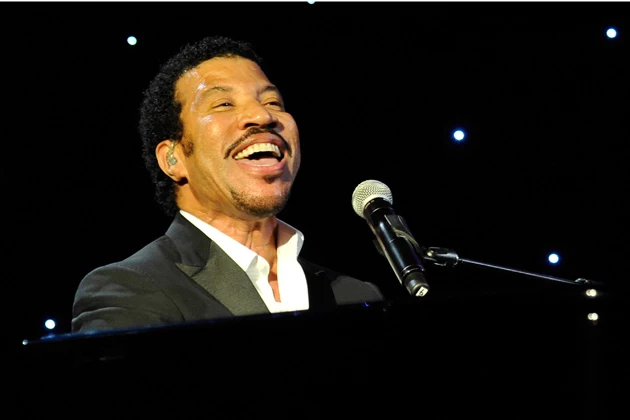 Lionel Richie has revealed the track listing and release date of his country duets album. 'Tuskegee' — featuring 13 of his biggest hits — hits stores on March 27 and features Blake Shelton, Darius Rucker, Tim McGraw and many more.
Previously it was announced that Richie would film a television special from the MGM Grand Garden, one night after the ACM Awards in April. That special will air on CBS at a later date, and it will feature Kenny Chesney, Jason Aldean, Rascal Flatts (all who have a song on 'Tuskegee') and many more.
Tuskegee, Ala. is Richie's hometown. "Doing this album was coming back to the beginning, back to basics, back to home," he says in a statement from Mercury Records. "The part of it I love the most is that the journey has been one of discovering myself. By the time I got back to Nashville, I clearly knew that the roots of my songwriting, my storytelling, were from the South."
Each artist was encouraged to pick the track they wanted to record with Richie and to forget the original version. "I wanted it the way they would do it in their show, which means I captured their essence. You make the song a Willie Nelson song," he explains. "You make the song a Rascal Flatts song."
Richie says it's the most fun he's ever had in the studio. "What started out as a collaboration of a group of very talented, very successful artists ended up growing into brand new, very good friends."
Lionel Richie 'Tuskegee' Track Listing:
1. 'You Are' Feat. Blake Shelton
2. 'Say You, Say Me' Feat. Jason Aldean
3. 'Stuck on You' Feat. Darius Rucker
4. 'Deep River Woman' Feat. Little Big Town
5. 'My Love' Feat. Kenny Chesney
6. 'Dancing on the Ceiling' Feat. Rascal Flatts
7. 'Hello' Feat. Jennifer Nettles
8. 'Sail On' Feat. Tim McGraw
9. 'Endless Love' Feat. Shania Twain
10. 'Just For You' Feat. Billy Currington
11. 'Lady' Feat. Kenny Chesney
12. 'Easy' Feat. Willie Nelson
13. 'All Night Long' Feat. Jimmy Buffett