Montgomery Gentry, 'Where I Come From' – Lyrics Uncovered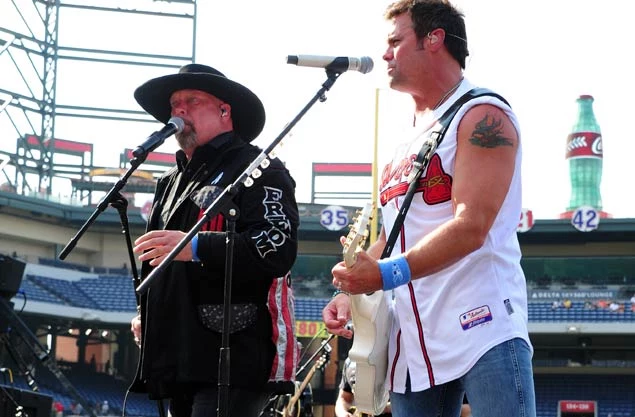 Montgomery Gentry have released their latest single and first new tune from their newly-signed record deal on Average Joe's Entertainment. 'Where I Come From' was penned by the Peach Pickers' own Dallas Davidson and songwriter-producer Rodney Clawson. The foot-stomper is reminiscent to some of Eddie Montgomery and Troy Gentry's earlier singles, so it should be a huge hit with their loyal fans.
"Rodney's from Texas, and I'm from Georgia," Davidson tells Taste of Country of the song's beginnings. "He used to farm, I used to farm. We just went dead right there."
"Don't you dare go runnin' down the little town where I grew up / And I won't cuss your city lights," they wrote in the song's opening verse.
"It's a rockin' song, but nothing offensive," Davidson points out of the lyrics.
"Where I come from / There's a pickup truck with the tailgate down / Where I come from / The pine trees are singing the song of the south / Where I come from / That little white church is gonna have a crowd / Yeah, I'm pretty damn proud of where I come from," the country duo sings in one of the song's choruses.
"I'm very excited about it," says Davidson. "And I'm not knocking anybody else's songs, but personally, as a Montgomery Gentry fan, I didn't really like what they have been putting out, the single choices. I feel like this song fits them, and I say that as a fan. I think that they can actually stand onstage and sing this song every night, and people are going to believe them because it's where they come from, too. Rodney and I are super excited about it."