Remember When the Dixie Chicks Received a Death Threat?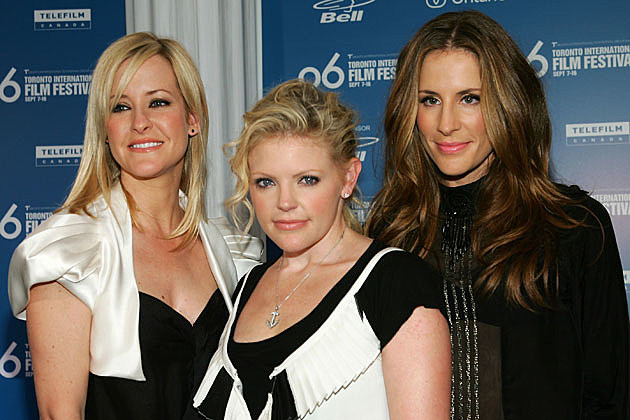 Nine-years-ago yesterday, someone sent the Dixie Chicks' Natalie Maines a very serious and very specific death threat. Tensions were high already, as the backlash from the singer's comments about President Bush was still stronger than a heavy storm. Then the threat came in, just before their show in Dallas, Texas.
"(They) had a time, had a place, had a weapon. I mean, everything," Emily Robison told '60 Minutes' in 2006 (quotes via People). The note said, "'You will be shot dead at your show in Dallas.'"
In addition to heightened security, the band went straight from police cars to the stage and back to police cars after the show, which thankfully went off without incident. Country listeners were upset with the group, and apparently one person was ready to take things much too far.
Currently the Dixie Chicks are on indefinite hiatus, although they've said they'd like to play together again one day. Robison just announced she is pregnant with her fourth child.