Robert Earl Keen Calls Kings of Leon 'Sissies' For Cancelling Show in Dallas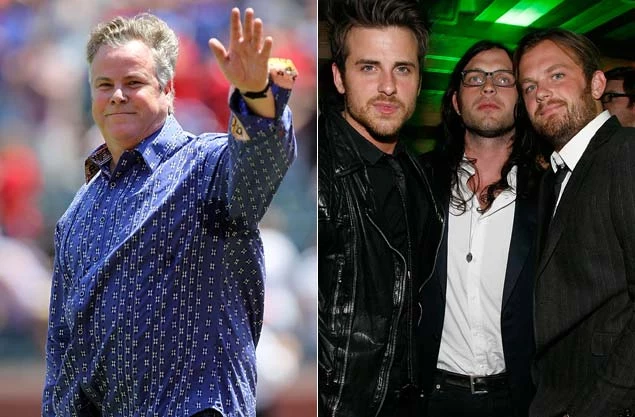 Alt-country singer Robert Earl Keen had sharp words for rock band Kings of Leon when El Paso, Texas area rock station KLAQ asked him if he'd ever stopped a show because of the heat. "Those guys are sissies man," Keen said, cutting the question short. "Let me tell you, I hear a lot of complaining from those guys, and you know what, 'Man up!' is what I say. They're half my age, get up out of your bunk and go play your guitar."
The question was in reference to last weekend's show in Dallas, where the sibling rock band's lead singer Caleb Followill called it quits long before the show's encore, saying, "I'm gonna go backstage and I'm gonna vomit, I'm gonna drink a beer and I'm gonna come back out and play three more songs." He never returned and the band later issued a short statement blaming the heat and dehydration.
Kings of Leon bassist Jared Followill later admitted via Twitter that, "I know you guys aren't stupid. I can't lie. There are problems in our band bigger than not drinking enough Gatorade." Now the band has cancelled the remainder of its American dates in 2011, including the make-up date for the shortened Dallas show.
The incident comes almost one year after the rockers pulled a similar move in St. Louis. At that show, they walked off stage after only three songs because bird poop was allegedly raining down from the amphitheater rafters. One wonders how Robert Earl Keen, whose new album 'Ready for Confetti' will be available August 30, would have reacted in that situation!
Watch Robert Earl Keen Perform 'Amarillo Highway'