Tim McGraw – 2012 New Album Preview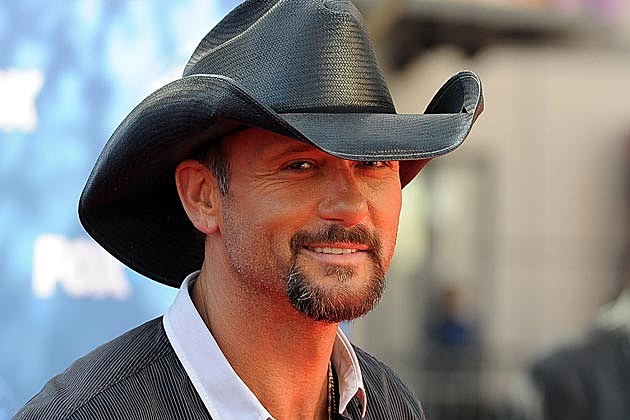 Tim McGraw's 'Emotional Traffic' album has been packaged and ready to ship for well over a year, but due to complications with McGraw's record label, Curb Records, it has been held under lock and key until now. Finally, on January 17, 2012 — after a lengthy battle with the label — 'Emotional Traffic' will hit the shelves.
The Songs
While as a whole 'Emotional Traffic' has been untouchable, some of it has been heard, thanks to the Emotional Traffic Tour. In 2010, 'Felt Good on My Lips' made waves as the lead single from McGraw's 'Number One Hits' release, and it got a solid amount of airplay as it became the singer's 23rd No. 1 single. That song will appear on the forthcoming release alongside 'Better Than I Used to Be,' which hit airwaves only hours after McGraw snagged a big win in court, ultimately regaining the freedom to release music outside of the label (preview it here). Additionally, 'Right Back Atcha Babe,' another of McGraw's tour go-to songs, will be unleashed from Curb's grasp on the new album. The song is currently available on iTunes (and can be heard here). 'Emotional Traffic' has a total of 13 songs on its track listing, so there will be plenty for big Tim McGraw fans to fawn over.
What to Expect
Given the battle that McGraw fought to get it on the shelves, we expect 'Emotional Traffic' to be one of the most-anticipated country records of the year. Just a month ago, the legendary hitmaker snagged a big win against Curb Records that will allow him to freely release his music at his leisure. If you thought you knew the hat-sportin' singer before, just wait — McGraw says whats to come is unimaginable compared to his past. "I really feel like there's a lot more ahead of me than behind me," he admitted. "I'm really just starting to figure out what I want to do and the music I want to make. I'm only about 30 percent into my career. It's been foothills until now."
What's Up His Sleeve
While we're sure that Mr. McGraw is glad to finally see his 'Emotional Traffic' record out, he's probably pretty excited to get it behind him, too. The country music icon spilled recently that in addition to hunting down a new label, in January he's planning to drop another single on his own accord — one not from the Curb-released album. "I fought very hard for the release of 'Emotional Traffic.' It's an album full of music of which I am very proud. It's extremely unfortunate that it wasn't released earlier this year in conjunction with the Emotional Traffic Tour but all I want to do now is focus on the positive and look to the future," the singer said. We can't help but wonder whether a new single will also bring a second new album in 2012 — one released his own way. McGraw added, "I am so appreciative of the support I've received over the years, and I'm looking forward to this next chapter of my career."
Listen to 'Better Than I Used to Be' | Listen to 'Right Back Atcha Babe'