Jason Aldean Reveals 'Fast Lanes' From Target Deluxe Edition of 'Old Boots, New Dirt' [Listen]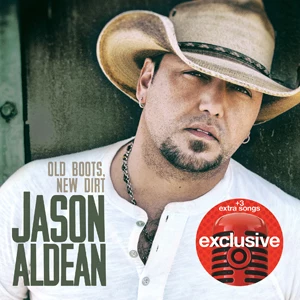 Jason Aldean has announced his new studio album 'Old Boots, New Dirt' will be in stores on Oct. 7, but fans don't have to wait that long to hear the deep cuts. Taste of Country readers can hear 'Fast Lanes,' a song available only on Target's deluxe edition, now.
"'Fast Lanes' kind of takes things in an opposite direction," Aldean says, "talking about a guy who just can't seem to settle down and runs every time he starts to feel something for a girl."
Check out handwritten 'Fast Lanes' lyrics below. It's one of three tunes fans will only be able to get if they buy the deluxe edition from Target (pre-order here). As for the rest of the album, Aldean says it pulls him in a new direction.
"Just because I'm a country artist doesn't mean I don't hear things in other forms of music that I think are really cool and could work for what we're doing here," he says. "I would like to think that some stuff on this album is a little deeper, too. My hope is that my fans will see that I'm still staying true to my roots while bringing a new edge to the music. That's why this album title made sense to me—it just really fits where I am right now."
Listen to Jason Aldean, 'Fast Lanes'
Audio clip: Adobe Flash Player (version 9 or above) is required to play this audio clip. Download the latest version here. You also need to have JavaScript enabled in your browser. Check Out More New Music Coming This Fall
Subscribe to Taste of Country on