Remember When Rascal Flatts Were Original Little Big Town Members?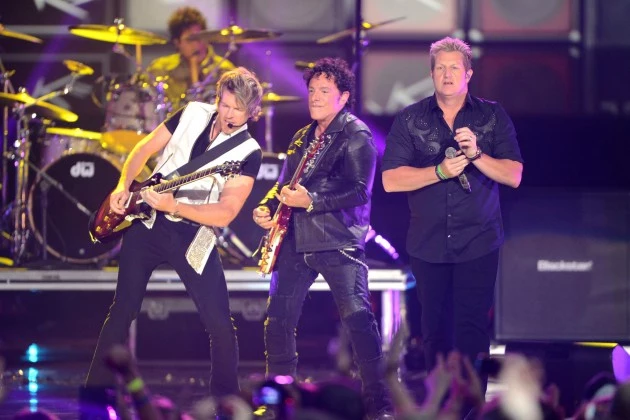 Before Rascal Flatts became an award-winning trio with a slew of awards and No. 1 hits, the band members were singing a different tune. Rascal Flatts members Gary LeVox and Joe Don Rooney actually got their first taste of mainstream country music success when they were a part of Little Big Town.
Gary LeVox dished to reporters before the CMA Music Festival about his short stint with the competing band."We were together doing some stuff and I kind of went off doing my own thing," he explained, according to Country Weekly. "And then they attacked Joe Don with a position," he said.
Jay DeMarcus also got his feet wet in music industry through a connection to Little Big Town, too. When he was in college, he was playing with the band's vocalist and rhythm guitarist Jimi Westbrook.
But that was then. Now, the men of Rascal Flatts headline their own tours, and ironically enough, Little Big Town are opening for the popular trio. But there doesn't seem to be any sore feelings between the bands. In fact, both Rascal Flatts and Little Big Town have put together their own rendition of 'We're an American Band.' Ticket holders for the Changed Tour 2012 can look forward to seeing the song performed live this summer.
Things sure have come full circle for these two popular bands!