New Video Tops the Taste of Country Top 10 Countdown for First Time in 10 Weeks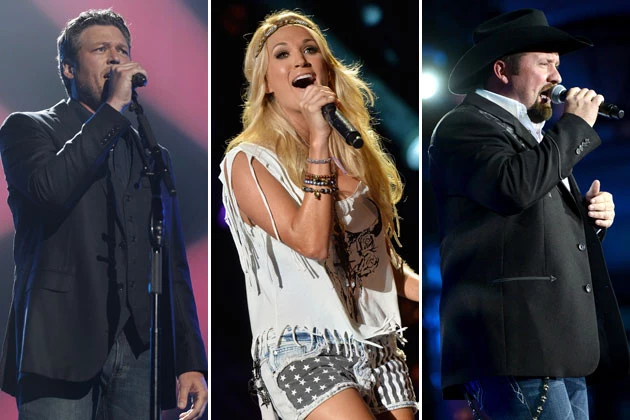 For the first time time since early April, a new video sits atop the Taste of Country Top 10 Video Countdown, though it's from a familiar face… New videos from Tate Stevens, Carrie Underwood, Blake Shelton and Krystal Keith all made a push for No. 1 this week. 
However, Underwood rules once again. After spending nine weeks on top with 'Two Black Cadillacs,' her new one for 'See You Again' beat all other videos handily in its first week on the countdown poll. Scroll through to see which other videos made up this week's Top 10 Video Countdown, and remember to vote for next week's poll beginning on Monday.
Taste of Country Video Top 10 – June 14, 2013:
No. 10 – Hunter Hayes, 'I Want Crazy'
No. 9 – Pistol Annies, 'Hush Hush'
No. 8 – Darius Rucker, 'Wagon Wheel'
No. 7 – The Band Perry, 'Done'
No. 6 – Tim McGraw, 'Highway Don't Care'
No. 5 – Miranda Lambert, 'Mama's Broken Heart'
No. 4 – Blake Shelton, 'Boys 'Round Here'
No. 3 – Krystal Keith, 'Daddy Dance With Me'
No. 2 – Tate Stevens, 'Power of a Love Song'
No. 1 – Carrie Underwood, 'See You Again'