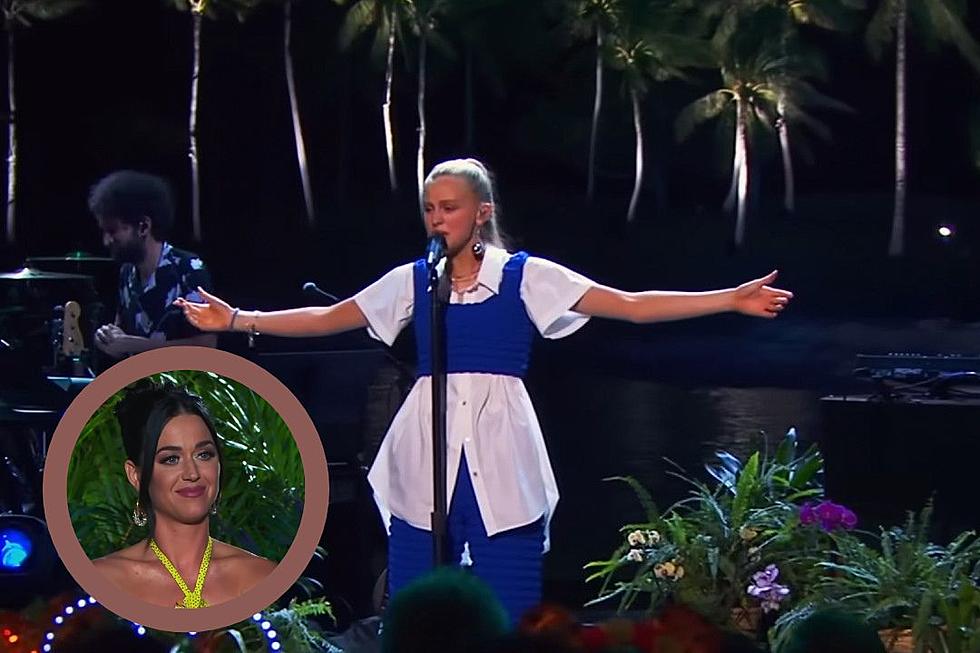 'American Idol' Hopeful Haven Madison Puts Her Own Spin on a Maren Morris Pop Hit [Watch]
YouTube
American Idol stand out Haven Madison has fallen squarely in the pop realm so far in the competition — she impressed judges with a pair of originals for her first two performances, then shared her rendition of a Sia song — but the teenage singer from Tennessee broadened her horizons during the most recent episode of Idol on Sunday night (April 16.)
After making it to the Top 26, Madison took the stage for a bouncy and playful rendition of "The Middle," a pop megahit by Zedd, Maren Morris and Grey. Madison's version switched things up, adding some of her own vocal flourishes and trills instead of directly copying Morris' iconic delivery of the melody.
It was an experiment that paid off, proving that Madison — who's typically a balladeer — could compellingly bring energy and tempo to the stage. The live audience, which included the young singer's parents, bounced along to her performance, and even the judges couldn't help but groove along as she sang.
Sunday night's episode of Idol found the 26 remaining contestants performing from the idyllic oceanside locale of Aulani, A Disney Resort & Spa near the Ko Olina lagoon in Hawaii. The night marked the first round of open voting for Season 21, which will continue during the next episode on Monday night (April 17) as the remainder of the Top 26 take the stage for their performances.
After all the contestants have had the chance to perform, the results of the fan vote will be announced next week, and three singers will be sent home.
American Idol airs on Sunday and Monday nights at 8PM ET on ABC.
See American Idol Contestants Then and Now
More From Taste of Country