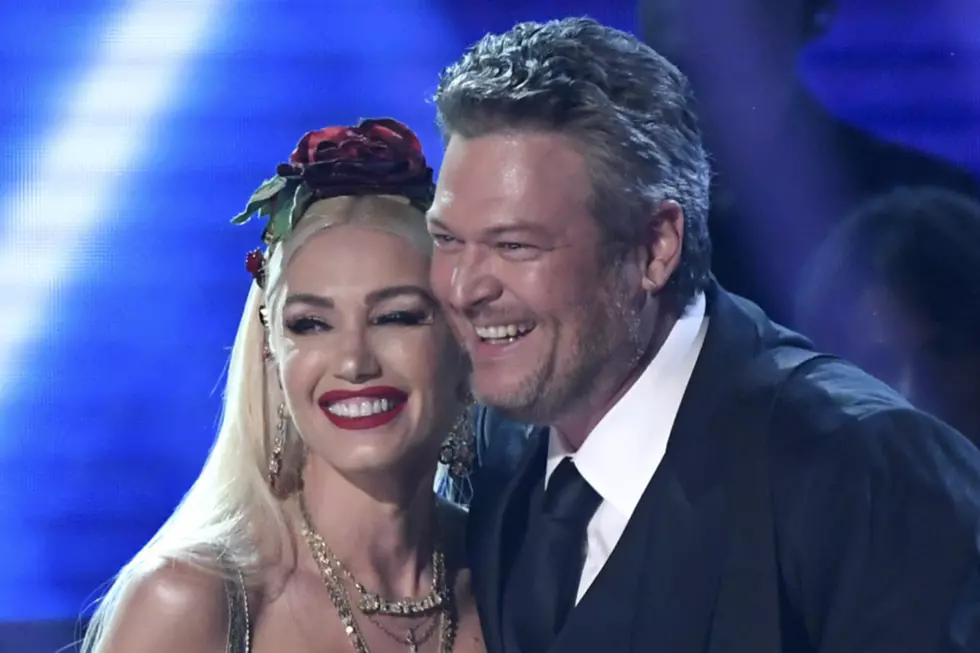 Blake Shelton Says It's 'Terrible' Being Away From Wife Gwen Stefani While He's Touring
Kevork Djansezian, Getty Images
Blake Shelton is currently on the road for his 2023 Back to the Honky Tonk Tour, an 18-show string of dates that launched in mid-February and will keep the singer busy through March.
The singer's having a blast playing dive bar-style shows for fans across the country — but don't expect him to mount any massive, year-long tours anytime soon. Shelton tells ET Online that he's keeping his travel limited, because he's in a hurry to get back home to his wife Gwen Stefani.
"I try to limit it as much as I can, because the whole reason I'm even stepping away from The Voice is so I can just be there more, and that's what I'm gonna do," the singer points out. Shelton announced his retirement from the show — where he's been a coach for 23 seasons, ever since it launched — in October 2022. At the time, he explained that his decision came from a desire to be more present with his family, including Stefani's three sons.
He also admits that being away from Stefani is tough — even for a tour that's only a month and a half long.
"It's terrible," Shelton says. "Right now, they're having bad storms back in California, and I hate not being there. Not that anything bad is happening...but I know they're kind of freaked out and it'd be nice to be home."
Still, none of that diminishes the fact that Shelton's having a blast on tour, especially because the set list includes some throwbacks to hits including "Austin," from the earliest era of his career.
"It really is like what I started out doing — you know, we played the bars, and in some of them old honky tonks and stuff that I played back in the day, the bar would kinda be there on the side and people would come turn around and [listen.] So it's fun to kinda relive that a little bit."
Shelton's Back to the Honky Tour features opening sets from Jackson Dean and Carly Pearce.
Famous Singers from The Voice, Then + Now
Ten years (and counting) made a huge difference for many of the most popular singers and stars of
The Voice
.
Blake Shelton
looks noticeably different, but so do some of country music's most memorable performers.
Winners like
Cassadee Pope
and
Danielle Bradbery
wore baby faces when they auditioned during their respective seasons. The same can be said for
Morgan Wallen
, a forgotten castmember from the show who's transformed more than anyone else on this list of
The Voice
stars then and now.
More From Taste of Country