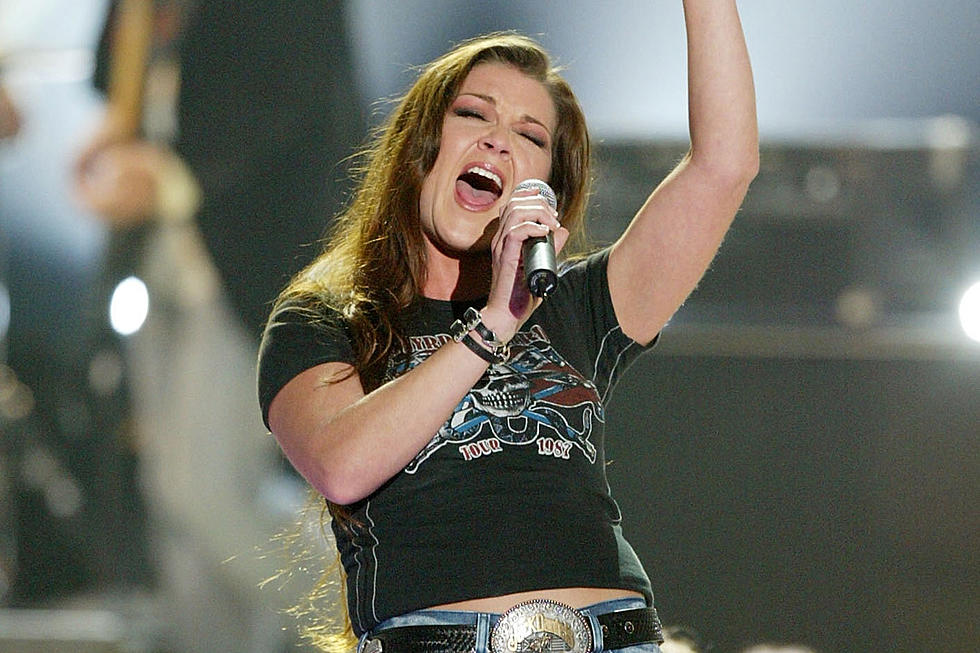 No. 8: Gretchen Wilson, 'Redneck Woman' – Top Country Songs of the Century
Kevin Winter, Getty Images
Gretchen Wilson admits that while her hit song "Redneck Woman" was skyrocketing up the airplay charts, she didn't feel like she fit in. Years later she'd tell Taste of Country that at the time, she felt underdressed for a black tie party. It's now clear the guests at that party were happy she injected new energy into their predictable sound.
So many of the songs on this list altered the direction of country music. They were storms that trampled over predictable and introduced a sound, style or message that shook the format to its roots. Wilson's country-rock jam recalled the female outlaw style of Loretta Lynn, but she packaged her sound with very modern-day guitars and rhythm.
Song No. 8 on Taste of Country's list of the Top Country Songs of the Century spoke to the blue-collar, straight-shooter within us all. It was a no-frills approach at a time when frills were quite popular. Contrast her sound with the other leading ladies of the early 21st century and you'll see why she had insecurities.
In less than two months, Wilson's debut single reached No. 1 on the Billboard airplay chart — a feat nearly unimaginable today, especially for a female artist. She tied a thread from the outspoken women of two or three decades earlier to rising straight-talkers like Miranda Lambert. "Redneck Woman" re-opened doors suddenly shut by years of slicker pop-country dominance and reverberations from the outspoken Dixie Chicks.
About this list: Taste of Country's Top Country Songs of the Century were decided by a panel of country music experts and fans using sales and chart data, a song's social and musical impact and lyrical integrity. Select artists were also surveyed. You'll hear from several throughout the list.
More From Taste of Country