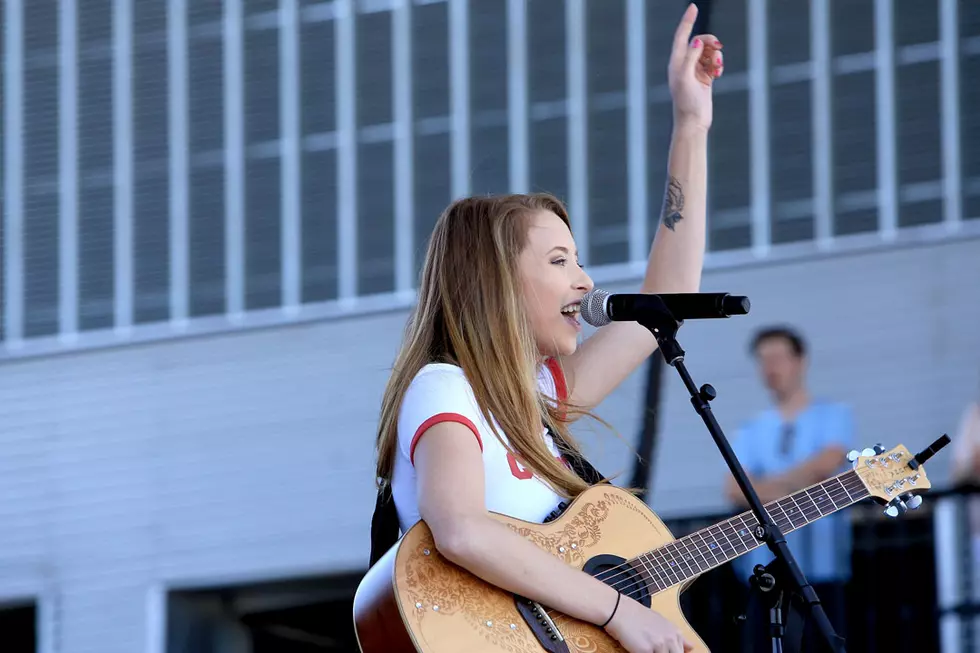 Kalie Shorr Got to Sing 'Fight Like a Girl' for Some Inspiring Women
Anna Webber, Getty Images
Though Kalie Shorr is still new to the country music scene, she was able to participate in an event that celebrates two qualities she stands for: inclusivity and girl power. Shorr recently performed at the 2017 Congressional Women's Softball Game in Washington, D.C.
The event was started in 2009 by a team of female representatives and senators to help bring awareness to young breast cancer survivors, benefiting the Young Survival Coalition. Shorr was on hand at the 2017 event to meet the powerful women in Congress and their families.
"Anything that has girl power involved I'm usually like, 'Oh, I'm inviting myself,'" she jokes while chatting with Taste of Country. "But I stand behind strong women, and even if I don't agree with everyone's politics, I agree with women who support other women, and all of them are doing that."
A standout moment came when Crystal Griner — one of the police officers injured   while trying to protect individuals when a gunman opened fire during the Congressional Baseball Game on June 15 — threw out the first pitch. "She was released from the hospital and she came right there," Shorr, a ToC RISERS rising star, reveals. "So it was so badass of her to do that. It was really emotional and I think it just made the whole thing have this different tone."
But Shorr had a lasting effect on attendees, too, when she performed her empowering track "Fight Like a Girl," with a crowd of young cancer survivors dressed in pink shirts flocking the field to watch her. "Some of them came to the center of the field when I was playing 'Fight Like a Girl' and I got to sing directly to them, which was so, so powerful and just really, really awesome," Shorr describes of the moving experience. She also found time to bond with breast cancer survivor and softball game co-founder Rep. Debbie Wasserman Schultz and her daughter, Rebecca.
"I was looking at the survivors group and then I looked over and I saw Debbie and her daughter and they were just hugging and crying and I was like 'Oh my God' and it just reminded me so much of me and my mom," Shorr says, referring to her mom's battle with cancer when she was in high school. "It was really, really special."
Shorr is set to release a new single later this summer, serving as a follow-up to "Fight Like a Girl."
Kalie Shorr Performs "Nothin' New" for RISERS
Kalie Shorr On Set at the 2017 RISERS Shoot
Kalie Shorr Opens Up About Obstacles That Led to "Fight Like a Girl"
More From Taste of Country