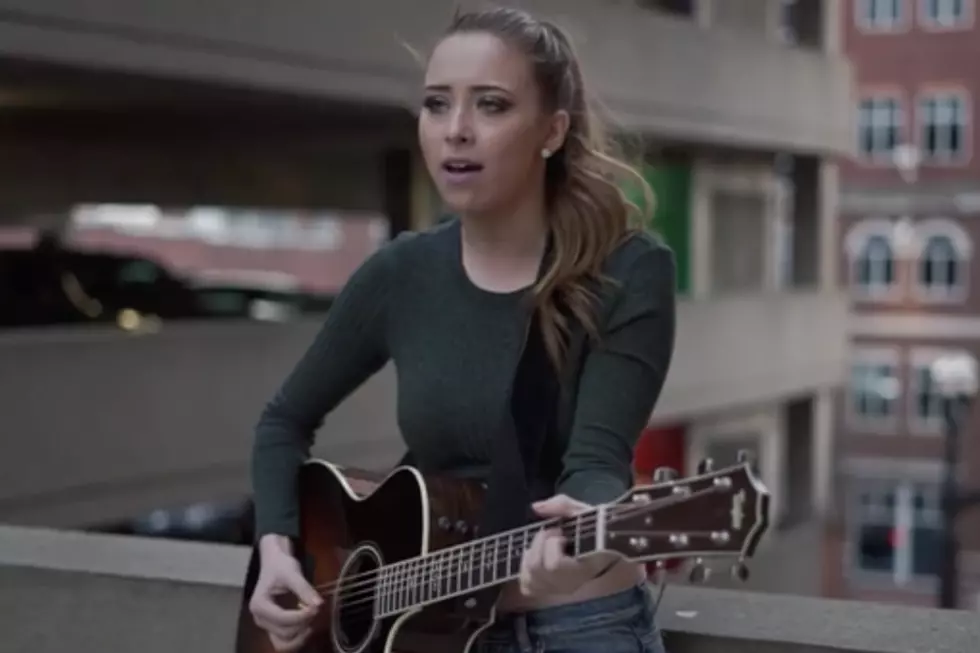 Kalie Shorr Asks 'How Do You Like Me Now?' in Toby Keith Cover [Watch]
Taste of Country via YouTube
Shorr puts her own spin on the song, giving it a bit of a different rhythm on the verses and adding some nuance to the typically brazen Keith track. Of course, the song oozes attitude in and of itself, but Shorr's sweetness and sense of humor balances it out.
Shorr is posed in a parking garage overlooking downtown Nashville as she strums her acoustic and the wind tousles her ponytail, bringing her slightly raspy but feminine vocals to the historically manly song. This cover is just one in a series of impressive live performances — dubbed Kalie Shorr Covers Nashville — of tunes including Deana Carter's "Strawberry Wine," which she says is one of her all-time favorites.
Trailblazers: 12 Modern Females Changing Country Music
"'Strawberry Wine' has always been one of my go-tos. It is country music at its best," Shorr tells the Boot. "I actually got to sing this with Deana Carter at CMA Fest in 2015. She was so kind and just has the purest voice. That was one of the coolest moments of my career."
The video series is a testament to her love for the genre as well as her city.
"I love Nashville, and I love country music. I wanted to do a series that showed both to people," she explains. "We shot at some of my favorite places around town, and these are some of my favorite songs."
Shorr actually initially caught listeners' attention with her covers of songs like Taylor Swift's "Blank Space" and the viral hit "Friday" from Rebecca Black. Amassing thousands of views, she eventually impressed celebrity gossip blogger Perez Hilton, who then invited her to perform alongside the Backstreet Boys at his birthday party.
The #LetTheGirlsPlay artist released a single last year titled "Fight Like a Girl," which gained some serious buzz on satellite radio. She also just released a five-song EP, Slingshot, on March 3.
See Kalie Shorr's RISERS Performance
More From Taste of Country