Adam Levine on Fellow 'The Voice' Coach Blake Shelton: 'I Just Want to See Him Lose'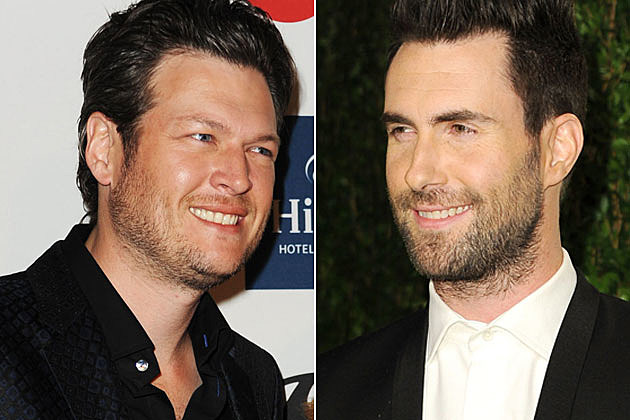 It sounds like Blake Shelton had better watch his back, because fellow 'The Voice' coach Adam Levine says he really wants to beat Shelton this year, even joking that he just wants to see the singer fail.
Levine won the first season of the NBC hit reality singing competition, mentoring Javier Colon to a victory. But Shelton has won both of the last two seasons — first with Jermaine Paul, and then with Cassadee Pope. Levine tells 'Access Hollywood' he desperately wants to win the upcoming fourth season, which premieres in March.
"I need to shut his mouth. I need to win so I can shut his face," the Maroon 5 frontman jokes, speaking of Shelton. "I just want him to fail. It has less to do with my success. I just want to see him lose."
The two men have maintained a friendly rivalry — often a 'bromance' — since the very beginning of the show's first season, and Levine says that will continue this year. "Same old me and Blake, same old thing," he acknowledges.
But the addition of two new judges will change the game considerably. "Shakira and Usher have been fantastic," Levine notes. "I know that Usher, he's going to get crazy competitive, which I love. I love that."
The singer adds that Shakira (whom, along with Usher, will fill the shoes of Christina Aguilera and Cee Lo Green) is also proving to be a surprisingly fierce competitor. "Shakira is finding her way," Levine states, adding, "Don't underestimate Shakira. She's got claws — good, competitive claws."
Levine won't be alone in his quest for victory — he recently invited Lady Antebellum singer Hillary Scott to join him in mentoring his team this season, and she too is ready to take Shelton down, assuring, "I'm sure [we'll have] way more fun than Blake's team!"