His and Hers Deviled Eggs Recipe by Trisha Yearwood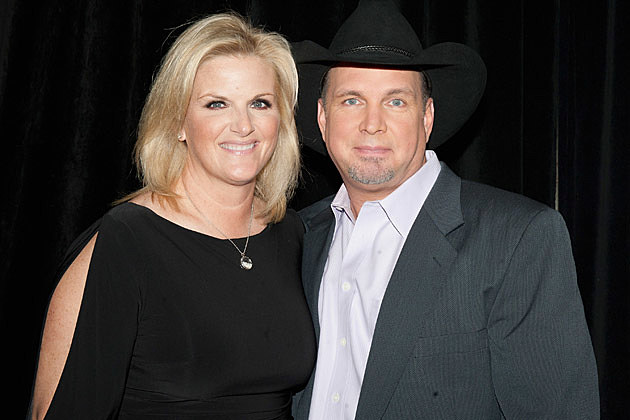 "If you've never tasted a deviled egg, you're missing out," Trisha Yearwood tells People Country when revealing her His and Her Deviled Eggs recipe, which she came up with for herself and husband, Garth Brooks. "I can't remember a southern picnic or covered-dish supper I've ever attended where deviled eggs weren't present. It's just not done! Everybody makes their deviled eggs a little differently."
Yearwood explains, "When Garth and I married, I learned that his mom had always made her eggs with a mustard base. My mama's were made with more of a mayonnaise base. Garth's not a big mayo fan, so when I make them, I make both kinds. Everybody's happy!"
His and Hers Deviled Egg Recipe Ingredients:
Note from Trisha: Super fresh eggs aren't best for boiling. They tend to be harder to peel. So for deviled eggs, I use eggs that are nearing the sell-by date on the carton.
His Filling:
1/4 cup mayonnaise
2 tsp. yellow mustard
1 Tbsp. butter, softened
Salt and pepper to taste
Garnish: paprika
Her filling:
1/4 cup mayonnaise
1 1/2 Tbsp. sweet pickle relish
1 tsp. yellow mustard
Salt and pepper to taste
His and Her Deviled Eggs Recipe Directions:
1. Bring eggs to a boil in medium saucepan with water to cover.
2. Remove from heat, cover and let stand 20 minutes.
3. Drain saucepan; refill with cold water.
4. Crack eggshells; let stand in cold water 5 minutes.
5. Peel eggs, cover and chill for at least 1 hour.
6. Halve eggs lengthwise.
7. Carefully remove yolks; set aside in a small bowl.
8. Mash yolks with a fork; stir in filling ingredients of choice.
9. Season with salt and pepper.
10. Fill each egg-white half with a small scoop of yolk mixture.
11. Sprinkle with paprika, if desired.
Makes: 24 egg halves
Hands-on time: 40 minutes
Total time: 2 hours, 5 minutes