See Pics of Country Stars Loving Their Dogs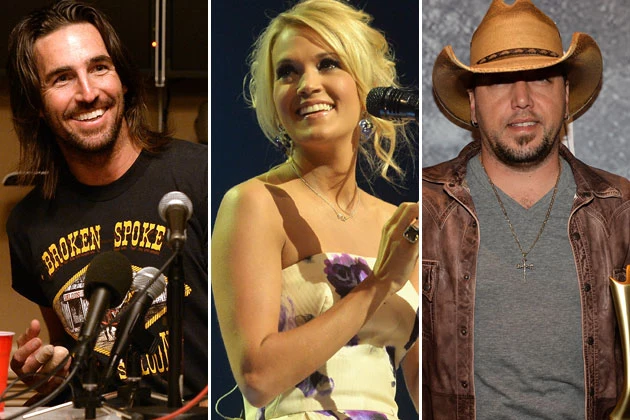 The bond between man (or woman) and dog is strong, forged during a lifetime of licks, playful nips and inappropriate sniffs. Movies like 'Marley & Me' illustrate how close someone can get to a pup, even if he is the most rotten, misbehaving hound on the planet.
"How can I stay mad at that face?" we find ourselves asking as if we're talking to a baby — because in a way, we are. Country stars like Carrie Underwood and Jake Owen clearly feel no differently, as they've included their dogs in Instagram selfies. We've collected the best of the best from the photo sharing site for this uber-adorable photo list.
Jason Aldean and Athens
Hillary Scotty With Baker
Jake Owen as a Horse With Dog Merle
Carrie Underwood With Ace and Penny
Dierks Bentley and Jake