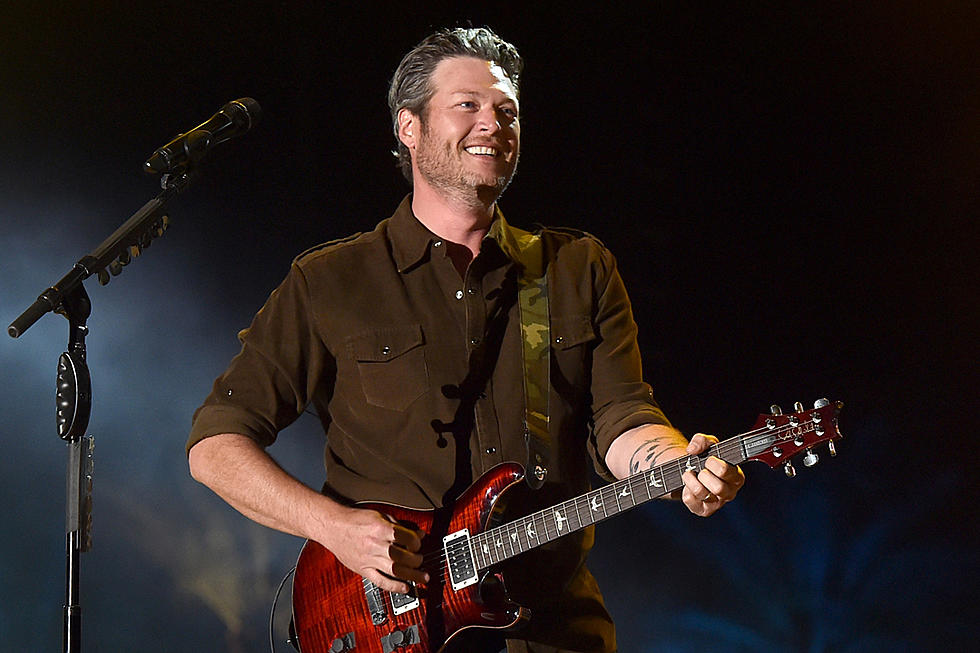 Blake Shelton Reflects on 20 No. 1 Hits Backstage at the Opry [Exclusive Premiere]
Kevin Winter, Getty Images
Blake Shelton is getting ready to release a new greatest hits collection, and he still can't quite believe the success he's had since coming to Nashville.
The country superstar and coach on The Voice will drop Reloaded: 20 #1 Hits on Friday (Oct. 23). The collection features his first-ever No. 1 hit, "Austin," as well as more recent hits like "My Eyes" and "Lonely Tonight." It also includes Shelton's current single, "Gonna," as a bonus track. Backstage in the digital lounge at the Grand Ole Opry during his recent fifth anniversary celebration, Shelton looked back on the song choices that have landed him a record-breaking 15 consecutive No. 1s.
"I'm a sucker for fun melodies and hooks," he says in the video above, which is premiering exclusively on ToC. "I always find a place on every record for a song that's just basically fun."
Shelton cites one of his musical heroes, Conway Twitty, as an inspiration for his song choices. "We know him for his ballads, but he had so many fun, goofy songs, too, like 'Tight Fittin' Jeans,'" he points out. "I've always kind of modeled myself after Conway when it comes to that ...  you don't have to cure cancer with every song. Sometimes it's just meant to be fun. That's why I do songs like 'Boys 'Round Here' and 'Hillbilly Bone,' and even 'Gonna.' They're just fun songs to sing along with, and a lot of times those are my favorites to perform in concert."
Shelton looks back with a certain amount of disbelief at the massive success he's achieved.
"When I very first moved to Nashville, my goal was to someday have a No. 1 song," he shares. But as he went along, he began to realize that amassing enough songs for a hits collection was an indicator of longterm success and impact.
"If you have a greatest hits, you really did some crap along the way," he says, adding that when he buys music from older artists he likes, it's usually a hits collection. "I wanna hear what I heard on the radio ... and so now, to have this second greatest hits, it's crazy -- I mean, 20 No. 1 songs. I feel stupid to even say that. I feel like I can't talk about it without sounding like I'm bragging or being cocky. But I literally can't even wrap my head around something like that."
Shelton will also headline at next year's Country Jam festival in Grand Junction, Colo. Click here for more information about the top country music festivals happening in 2016.
Blake Shelton's Funniest Tweets
Find Out Why Blake Almost Quit Country
More From Taste of Country