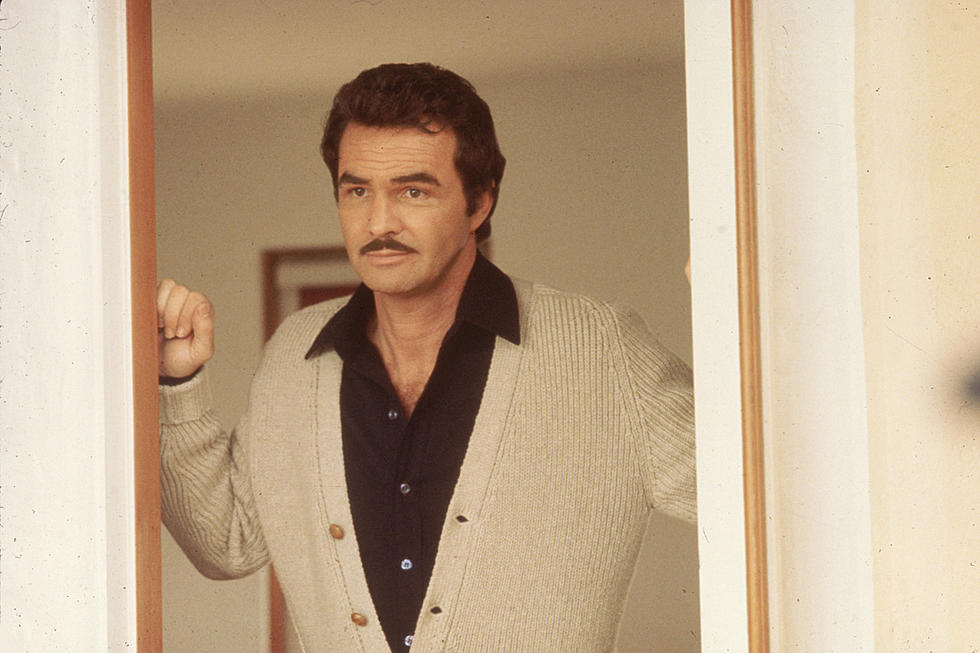 Remember When Burt Reynolds Made a Country Album?
Hulton Archive, Getty Images
Long before he starred alongside Dolly Parton in The Best Little Whorehouse in Texas or Reba McEntire in The Man from Left Field (and shortly before becoming an icon in Smokey and the Bandit), Burt Reynolds gave country music a try.
Reynolds died after a heart attack on Thursday (Sept. 6) at the age of 82. He was a sex symbol best known as Hollywood's ultimate leading man in the late '70s and early '80s (The Hollywood Reporter calls him the top-grossing actor of the time), but he was also a good friend to many country singers. McEntire posted an emotional tribute to him on Instagram. Don Williams worked alongside him in Smokey and the Bandit II. Jerry Reed was already well-known in country music when he recorded "Eastbound and Down," the Smokey theme, in 1977.
In 1973, the mustachioed Reynolds recorded a country music album called Ask Me What I Am. Taste of Country's 45-years-late review of select songs finds a mix of easy listening and country a la Gordon Lightfoot. There was no single from the project — it's possible he wrote some of the songs. Bobby Goldsboro and Buddy Killen produced it.
Critics weren't kind to Ask Me What I Am, with Robert Christgau giving it an E+, his third-worst rating. Still Reynolds pressed on, recording a song called "Let's Do Something Cheap and Superficial" for the Smokey and the Bandits II soundtrack. The song would peak on the Billboard Hot Country Songs chart at No. 51 in November 1980.
He's Not the Only Actor to "Go Country" — More Unexpected Crossovers:
More From Taste of Country