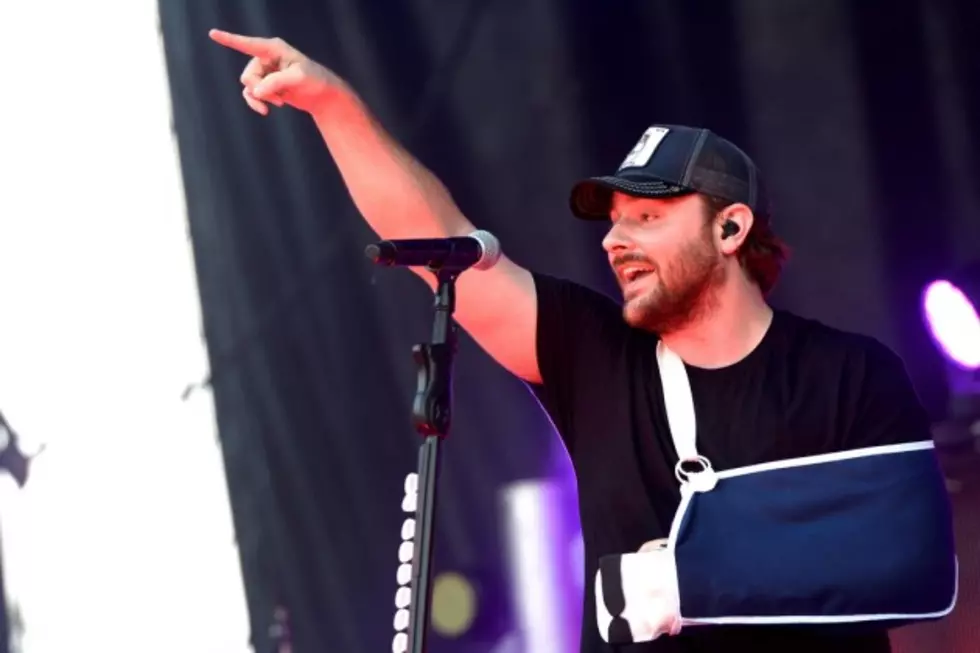 Chris Young Clarifies How He Really Injured His Hand
Rick Diamond, Getty Images
Chris Young made headlines when he cut left his hand very seriously earlier this year, and he took some time with Taste of Country during 2014 CMA Awards week to clarify how, exactly, the accident happened.
Young was rushed to the hospital on June 5 after he returned home late from his annual fan club party and, according to reports, cut his hand while making dinner. He says that account was inaccurate, which has led to some confusion about how he got hurt so badly.
"I was not cooking," he tells ToC's Billy Dukes. "I was cutting up an apple, and somehow that turned into me cooking. I was not cooking at one in the morning."
With classic understatement, Young adds, "It was not a knife I should have been using to cut an apple up with. I will say that. It was a double-sided Gerber, so if anybody knows those knives, they're really sharp."
So sharp, in fact, that Young required surgery the following day to repair damaged tendons in his hand. He was forced to play a series of dates in support of his latest album, 'A.M.,'  with his arm in a sling while he recovered.
Young has also been working on new music, which will probably see release in 2015.
"I think so," he says. "I don't know how early or how late we'll go, depending on what happens with the end of this record. But we're in the studio working on some new stuff, so it'll be cool."
Quit Complaining About Modern Country Music
More From Taste of Country