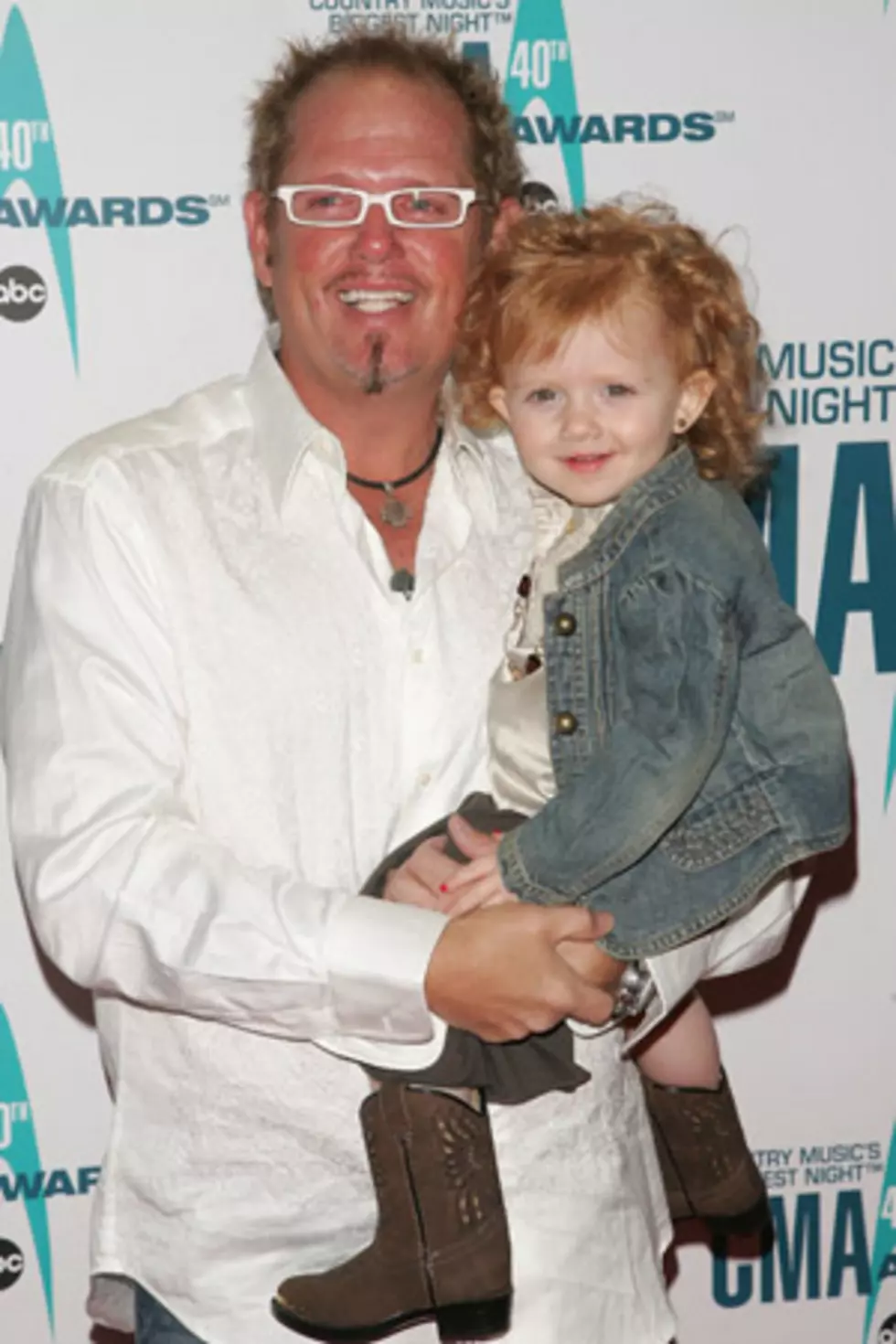 Cledus T. Judd Reveals the Story Behind the Caylee Anthony Song
As a radio host, Cledus T. Judd needs to stay up to date on the hottest news stories, and the Caylee Anthony murder trial angered him in a special kind of way. After the verdict was read, Judd sat down at his laptop and begin writing a tribute to the little girl who captured the nation's attention this summer.
Judd has a 17-year-old step-son and a 6-year-old daughter, and like many parents he held them close to his heart as he watched the proceedings. "I would hope that the only solace that most of us get is that she's up there riding big wheels and drawing rainbows on the curbs," he tells Taste of Country.
The song was an instant hit online and on his radio show at WQYK in Tampa, Fla. In less than two weeks, 'She's Going Places' gathered almost a half million YouTube hits. The single has just been released to iTunes with all proceeds going to a charity that protects children. Taste of Country caught up with Judd to discuss the touching song.
Did you expect the kind of reaction that you got from this song?
I'll be honest with you, I didn't expect anything less. That little girl touched the entire country. Seeing that one special picture of that young one with those big brown eyes, I think it's embedded in the hearts and mind of most Americans who followed that trial. To say that I expected anything less, no. Not at all.
Tell the story of how this song came to be.
I started writing it right after the verdict was read. I thought, this woman, it's not up to me to decide if she's guilty or not guilty. She'll have to answer to the good Lord for all that. I just thought all this attention was being given to a mother when all the attention should be still focused on that poor little girl that lost her life, and did not have an opportunity and will not have an opportunity to do all things that little girls should get to do.
How did [Rascal Flatts singer] Gary Levox get involved?
Gary and I had actually written a song similar to that called 'He's Going Places' a few years ago that we were hoping would be on the Flatts album, and it never got cut. So I called Gary and asked him if he'd mind if I re-wrote the song in memory of Caylee. He said, "Absolutely, have at it," and he spit out a few lines of it. I just ran with it and called up a friend of mine, Shane Hines, to sing the thing. [Judd later shared that Craig Morgan had cut 'He's Going Places' when he was with Sony Music, but the song never ended up on an album.]
I'm not taking a penny for this project. My whole goal was to raise money for a charity called Protect.org that protects children in their own homes from the very people that should be loving them that at times can neglect them. It just felt like the proper thing to do.
Was Protect.org a charity you had worked with previously?
I had never talked with them before, and Nancy Grace, who has played the song many times on her show ... it's a charity that's very close to her. So they told us about it and we looked it up, and it felt right. The one thing that I didn't realize is that 90 percent of child endangerment comes from in the home … and that absolutely has to be stopped if at all possible.
How did your 6-year-old daughter handle the case and the verdict?
She was very saddened by it. And we talked about it, and she actually watched some of the YouTube videos. Even at 6-years-old, they know the deal. It made me squeeze on her a little bit tighter, make sure I always give her direction as to our phone numbers and what to do if sometime tries to take advantage of her.
Listen to 'She's Going Places,' a Tribute Song for Caylee Anthony

More From Taste of Country