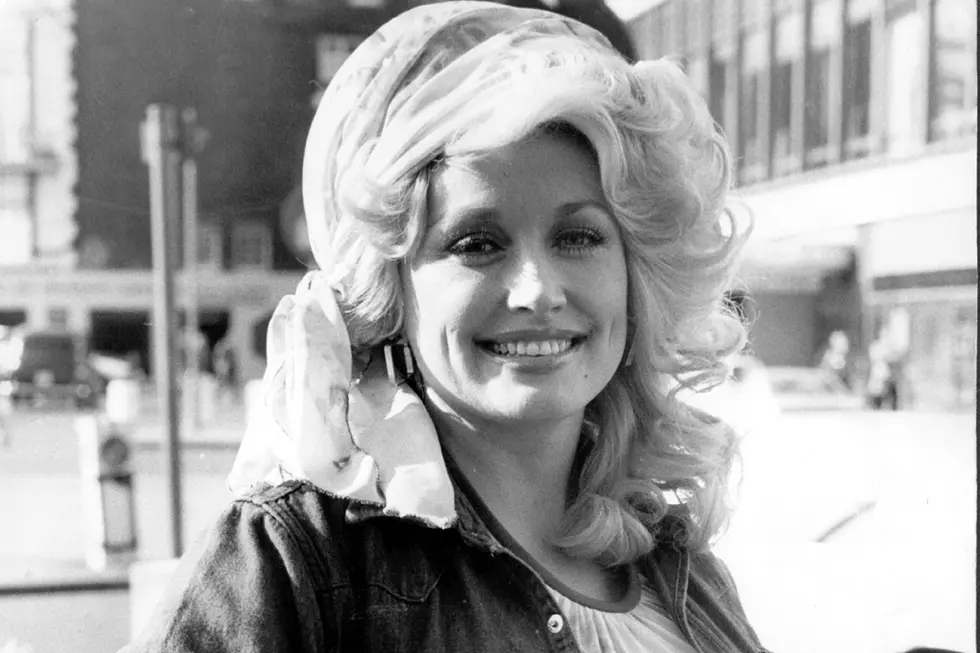 No. 1: Dolly Parton – Country's Most Powerful Women of All Time
Keystone, Getty Images
Separately, Dolly Parton's artistry, versatility, business sense and courage would earn her a high ranking on this list of country music's all-time great female singers. Combined, these unique assets make her a no-doubt pick for the most powerful woman in country music history.
Start with the hits if you'd like. "Jolene," "I Will Always Love You," "9 to 5," "Coat of Many Colors" and "Why'd You Come in Here Lookin' Like That" are a few selections from a woefully incomplete list of her best songs from dozens of studio albums. She's won CMA or ACM Awards in seven straight decades, including wins in the Entertainer of the Year, Female Vocalist of the Year, Vocal Duo of the Year and Vocal Duo of the year categories. Earlier in 2017, the 71-year-old won a Grammy — no, she is not slowing down or losing her stronghold among modern country singers.
As an actress Parton has had memorable roles in movies like 9 to 5, The Best Little Whorehouse in Texas, Steel Magnolias and more. She's acted for television, produced television shows and hosted television variety shows. Parton owns a theme park that imparts the importance of country and bluegrass music among thrill rides and carnival displays. Literacy is her No. 1 crusade, and to that end she's stocked every child in Tennessee and beyond with a library full of colorful, educational books.
Parton is not just a country icon, she's an American icon and consistent leader in women's rights conversations. Her actions and determination set an example that millions of women have followed, including many found on this list. It's hard to imagine a Reba or a Miranda without a Dolly before them, however she does it all with such an easy smile and endless grace.
One could argue another female singer has a better voice, or better songs. Maybe someone else was a more outspoken leader or a more capable actress. No one in country music's history packaged all of these qualities quite like Parton, though. For that she's No. 1 and that won't change soon.
Female Trailblazers Who Are Changing Modern Country Music
Watch: Country Women Well-Represented in 2017 Taste of Country RISERS
More From Taste of Country