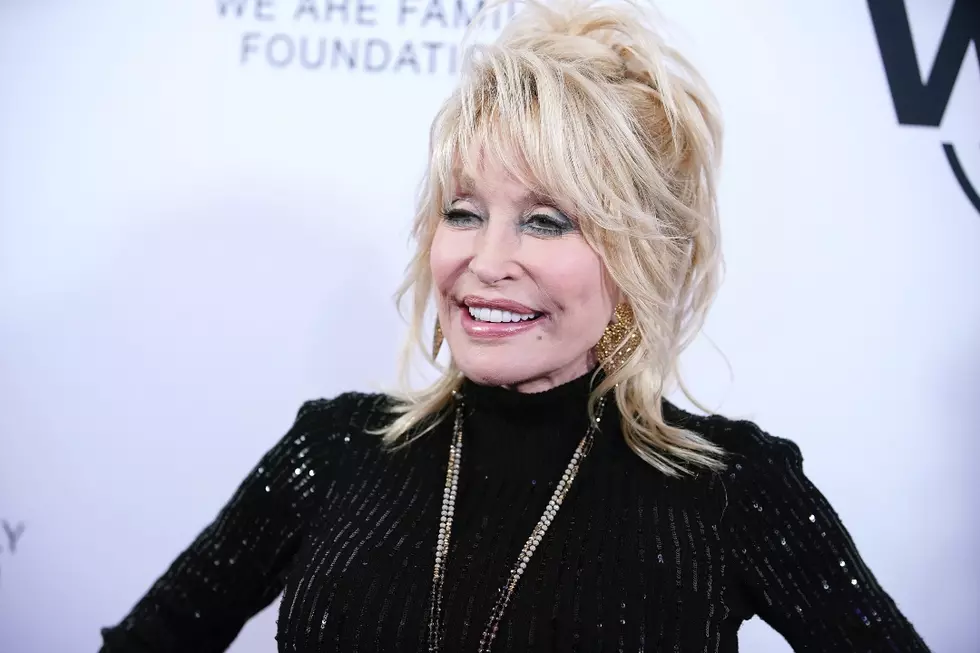 Top 10 Dolly Parton Songs
John Lamparski, Getty Images
There are many legends in the music business, with a select few considered icons and a smaller elite group known the world over by only their first names. Dolly Parton is one of those rare treasures.
In addition to becoming one of the genre's great songwriters, Parton has conquered the pop charts and Hollywood. She's been on the cover of Rolling Stone, owns a successful theme park and a movie production company, is a favorite guest on many television shows and wrote a Tony-nominated Broadway musical (9 to 5). On top of her amazing success in pretty much any and every endeavor, Parton always takes the time to give back, open minds and spread love through her down-home country personality.
This list of Top 10 Dolly Parton Songs salutes some of Parton's best works -- but they're just a few from her deep, vast catalog.
10

"Backwoods Barbie"

From 'Backwoods Barbie' (2008)

Released as the first album on her own label, Dolly Records, Backwoods Barbie was a reminder that the Hall of Fame country diva was still a powerful force in the modern music world. The album's first single "Better Get to Livin'" has been featured on Dancing With the Stars, in the Macy's Thanksgiving Day Parade and as a highlight of Parton's 2008 world tour. However, the album's title track became a hit in Parton's 9 to 5: The Musical on Broadway, as performed by the character she plays in the movie that inspired the production, Doralee Rhodes.

Representing her more modern work, "Backwoods Barbie" is a great way to start our list of the Top 10 Dolly Parton songs.

9

"Why'd You Come in Here Lookin' Like That"

From 'White Limozeen' (1989)

In the mid-'80s, Parton was everywhere. In 1986, she put her name on a former Silver Dollar City amusement park in her hometown of Sevierville, Tenn.; Dollywood quickly became a hit and continues to draw millions of tourists every year. In 1987, Parton launched her own, short-lived variety show on ABC, and won a Grammy for Trio, her collaboration with Linda Ronstadt and Emmylou Harris. In 1989, she returned to her country roots with a hit produced by Ricky Skaggs, "Why'd You Come in Here Lookin' Like That."

8

"Tennessee Homesick Blues"

From the 'Rhinestone' soundtrack (1984)

The movie Rhinestone was inspired by the man who wrote the Glen Campbell hit "Rhinestone Cowboy": Larry Weiss had tried to get the song turned into a movie for years, and, eventually, the idea came to fruition at 20th Century Fox. The title was shortened to Rhinestone, and Parton was assigned the task of writing the music for and co-starring in the movie with Sylvester Stallone.

Although the film was not a box office smash, the title track topped the country music charts. "Tennessee Homesick Blues" is Parton's tribute to her life in the Smoky Mountains and a great representation of her work.

7

"Two Doors Down"

From 'Here You Come Again' (1977)

Parton was so hot in 1978 that both country and pop stations were playing her songs. RCA released "It's All Wrong, But It's All Right" to country radio, with its B-side, "Two Doors Down," gaining airplay on pop radio. "It's All Wrong" peaked at No. 1 on Billboard's Country Singles chart, while the better-known "Two Doors Down" enjoyed success on the Billboard Top 40 chart. Legend has it that Parton wrote the latter song while on a diet; as her band and crew were partying and eating at a restaurant after a show, she decided to stay in her hotel room, two doors down, so as not to be tempted.

6

"Here You Come Again"

From 'Here You Come Again' (1977)

After ending her partnership with Porter Wagoner in 1974, many wondered if Parton would make it in country music as a solo act. It didn't take long for her to spread her wings and conquer both the country and pop music charts, however: "Here You Come Again" was Parton's first million-seller, her first major crossover hit and a Grammy winner for Best Country Vocal Performance, Female.

Unlike many of her other hits, this tune was not written by Parton; rather, it was penned by Barry Mann and Cynthia Weil, and originally recorded by B.J. Thomas. Parton's version helped earn her a spot on The Tonight Show With Johnny Carson, after which she became a staple of television talk shows. In addition, the following year, the CMA named her Entertainer of the Year.

5

"Islands in the Stream"

From 'Greatest Hits' (1982)

Parton teamed with Kenny Rogers in 1983 for one of the biggest collaborations in the music world, period. At the time, both artists had already earned a few big hits in multiple genres, and their chemistry took them to superstar status.

In addition to collaborating on a successful television special and a hot-selling holiday project, Rogers and Parton became the iconic faces of country music in the '80s. Their first single together was this Bee Gees-penned classic; then came another No. 1 duet, in 1985, called "Real Love."

4

"Jolene"

From 'Jolene' (1974)

By 1973, Parton had already had six years of commercial success in country music, with hits including "Dumb Blonde" and "Joshua." Plus, she'd released CMA-winning duets with Porter Wagoner ("The Last Thing on My Mind" and "Just Someone I Used to Know"). As she prepared to make the decision to go solo, "Jolene" hit the top of the charts. Although the song was written about a woman who flirted with her husband, Parton insists that the name Jolene came from a beautiful young girl who asked for her autograph at a concert.

3

"Coat of Many Colors"

From 'Coat of Many Colors' (1971)

1971's "Coat of Many Colors" tells the real story of how Parton's mother stitched together a coat for her daughter out of rags given to the family; as she sewed, she told her child the biblical story of Joseph and his own coat of many colors. (Parton kept the original coat, which is now on display in her Chasing Rainbows Museum at Dollywood.)

Parton composed "Coat of Many Colors" in 1969, while traveling with Porter Wagoner. She's admitted that she could find no paper as the song came to her, so she wrote it on the back of a dry-cleaning receipt from one of Wagoner's suits (which is also on display at her popular Dollywood museum). Parton has often stated that of the 3,000-plus songs she's written, this one is her favorite.

2

"9 to 5"

From '9 to 5 and Other Odd Jobs' (1980)

Parton's 9 to 5 co-stars Jane Fonda and Lily Tomlin were the ones who selected the country singer to play the part of Doralee in the movie: Fonda met Parton on a flight and thought that her country girl charm was the perfect fit for the third lead character. While filming her scenes, Parton decided to write songs during the downtime, and one of them ended up as the movie's theme.

"9 to 5" landed at No. 1 on both the country and pop charts. The song later came back to life in 2008 for 9 to 5: The Musical, which features a Tony-nominated score penned entirely by Parton.

1

"I Will Always Love You"

From 'Jolene' (1974)

"I Will Always Love You" is the obvious choice for No. 1 on this for many reasons, including that it has been a hit on four different occasions! Parton first hit the top of the charts with the song in 1974, after composing it as a goodbye to her former duet partner and boss, Porter Wagoner. In 1982, she re-recorded the song for a love scene with Burt Reynolds in the movie The Best Little Whorehouse in Texas.

Then, a decade later, the late Whitney Houston recorded her iconic version of "I Will Always Love You" for The Bodyguard, and took it to No. 1 on the pop charts. Lastly, and proving the song's timeless message, Parton recorded the masterpiece as a duet with Vince Gill, which climbed to No. 15 on the charts and earned a CMA for Vocal Event of the Year in 1995.
More From Taste of Country