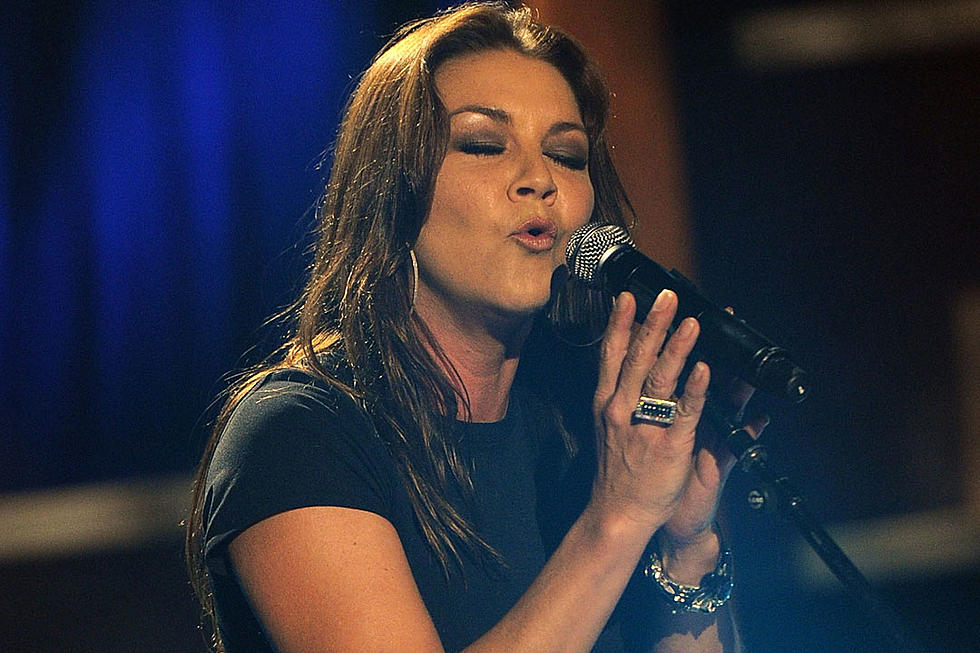 Gretchen Wilson, 'Summertime Town' [Listen]
Rick Diamond, Getty Images
Gretchen Wilson is ready to make a comeback with her new album Ready to Get Rowdy, and the latest single "Summertime Town" helps move the star in a new direction.
Words like "chill" and "light-hearted" are not often associated with the rowdy country star, but that's exactly what Wilson offers on this summertime tune that stands as an easy-listening type of track that, not long into the song, you'll find yourself tapping your foot along to the inviting beat. While her voice is as strong as always, Wilson has clearly tamed from her "Redneck Woman" days, going for a more mellow vibe with "Summertime Town." The presence of a harmonica adds a nice touch.
Though the track doesn't harbor that same fire as her early hits, it's certainly not a negative quality, as it proves that Wilson's talent covers a spectrum wide enough where she can deliver an edgy number just as comfortably as a laid-back song that you can listen to while cruising down the open road.
"Summertime Town" is something different for the rugged country star, showing off a new side we don't often get to see from her on country radio.
Listen to Gretchen Wilson, "Summertime Town"
Gretchen Talks About the Time Kid Rock Blew Her Away
Gretchen Wilson's "Summertime Town" Lyrics:
I know you're gonna be rolling in / And I know you're gonna roll out again / I'm just a wave you've been travelin' / The tide's gotta change every now and then yeah. 
I don't wanna be your summertime town / Where the beaches close up / When the sun it goes down / If you ain't in the stand / Honey I ain't hangin' round / No I don't wanna be your summertime town / Don't wanna be your summertime town. 
We never really did have a plan / And we didn't know how this trip would end / So picture me smilin' if you can / 'Cause I'm leaving like footprints we left in the sand. 
Gretchen Wilson Makes the Songs of the Century List
More From Taste of Country