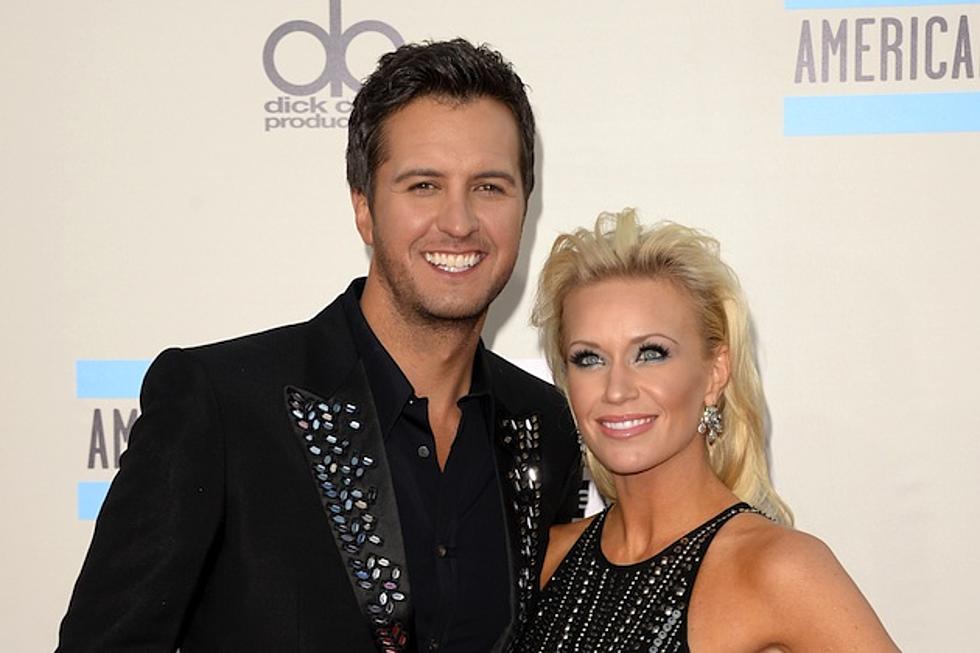 Luke Bryan's Wife Dishes on Her Decidedly Non-Glamorous Life
Jason Merritt, Getty Images
Luke Bryan is a country music superstar, but that doesn't mean that his wife, Caroline, is sitting around the house in cocktail attire, acting like a lady of leisure all day long. She opens up about her decidedly non-glamorous life, and it sounds a lot like...a regular life.
Bryan, who is also the mom of their two little boys, Bo and Tate, tells Country Weekly, "With three boys in my house, I'm constantly on-the-go and cleaning...Luke being the messiest one." For some reason, it isn't surprising that her husband is also the one who makes the most messes. He likely does so with a huge grin on his face.
Caroline Bryan is so busy laying down the law at home that the gorgeous blonde admits that her family is her focus, not a lucrative career in the music industry, like that of her husband. "I have no aspirations for anything else in the industry," she admits. "My main focus are my kids and seeing Luke as much as possible. Also, I really have no talent anyway."
While she may not have on-stage talent, it sounds like she has her work cut out for her at home and it takes someone pretty special to juggle all of that. In fact, the 'Crash My Party' singer has said before that his wife works extremely hard to make it work, explaining, "Caroline busts her butt to be the perfect wife, lets me have this career and lets me shake my a-- on stage every night."
Fans should definitely be grateful for Bryan's spouse, because if it wasn't for her, the dynamic country crooner wouldn't be able to shake it onstage. And that would definitely be disappointing!