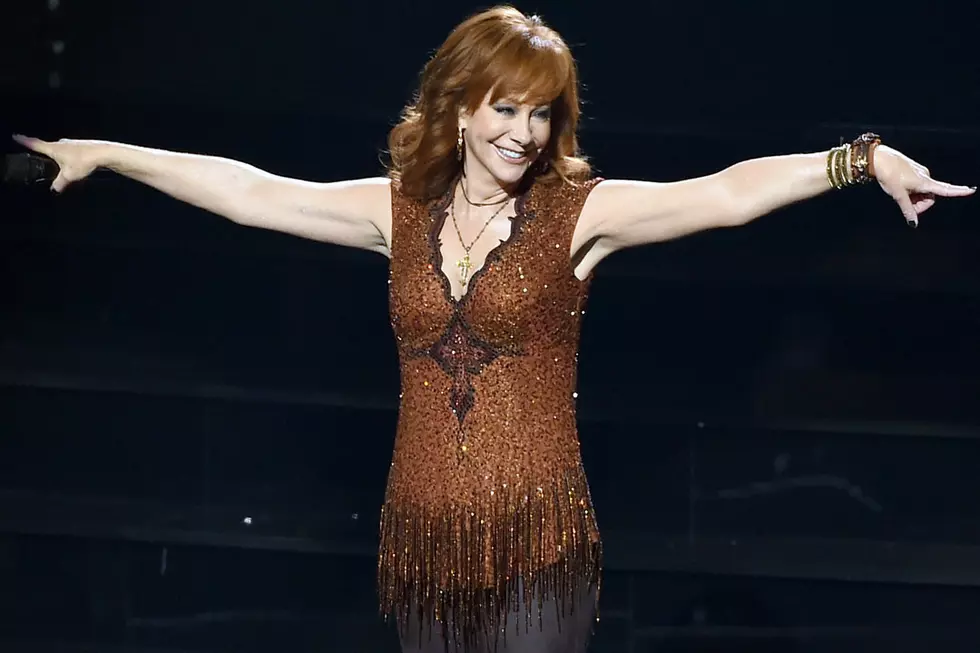 Reba McEntire Joins 'America's Got Talent' as Guest Judge
Ethan Miller, Getty Images
America's Got Talent just added one of country's modern legends, Reba McEntire, as a guest judge for its upcoming season. The show features four permanent judges' seats — filled by Howie Mandel, Simon Cowell, Heidi Klum and Mel B. (of Spice Girls fame) — and rotates in four guest judges.
This season will welcome guests McEntire, George Lopez, One Direction's Louis Tomlinson and R&B artist Ne-Yo.
McEntire and the other guest judges will join the panel for the Judge Cuts round, which occurs during auditions and life shows. Last season, each guest judge was given a golden buzzer — as opposed to the typical ones the permanent judges possess — which can send the act to the next round immediately, granting them a spot in the Top 7, without any further deliberation.
The "Just Like Them Horses" singer recently spoke out about her divorce from Narvel Blackstock meaning she had to become her own manager, which she says wasn't her choice. But she hasn't let any of it break her spirit. Though she didn't want the divorce in "any shape, form or fashion," she has said she's enjoying life both personally and professionally now that she's on the other side.
"I'm having a great time traveling and working," she tells People. "I've got a great team of people that I'm working with, who are coming up with new ideas for me to do things that I haven't done in the past. I'm having a wonderful time with Brooks & Dunn, with our residency in Las Vegas at Caesar's Coliseum."
"It's just a lot of great things that I'm getting to do that I'm looking forward to," she adds. "Hanging out with my friends and my family, just enjoying life. I'm having a blast."
The residency with Brooks & Dunn was recently extended a second time, putting dates well into 2017 for the trio. Catch McEntire on America's Got Talent this season, airing throughout the summer at 8PM ET on NBC.
A Timeline of Reba & Narvel's Lengthy Relationship
You Think You Know Reba McEntire?