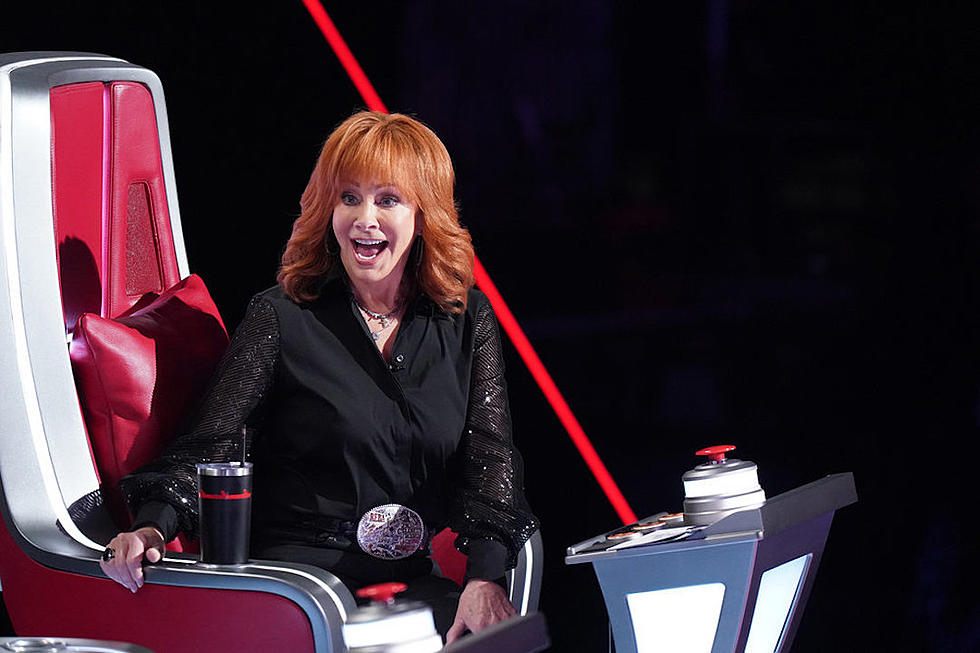 Meet Team Reba: Who Are Reba McEntire's 14 'The Voice' Contestants? [Pictures]
Tyler Golden/NBC
The Blind Auditions are over, and Reba McEntire's first-ever team on The Voice is officially fully staffed.
During her first episodes as a full time coach on The Voice, McEntire has proved that she's full of surprises. Of course there are some stellar country acts on her team — even one who hails from her home turf of Atoka, Okla. — but there are also some artists who come from outside of the country genre. One is even a world traveler whose style is inspired by Arabic music!
So far this season, McEntire has also proved her ability to spot a diamond in the rough. She's gained a reputation for picking up contestants via one-chair turns, meaning she made the decision to fight for a contestant that the rest of the four coaches were ready to pass over. It takes courage to break away from the pack — especially as the only first-time coach on the show — but that strategy may well offer rewarding returns down the line. While every coach is vying to win the season, McEntire's victory would be all the sweeter if she claimed her win with a contestant she believed in when nobody else did.
Now that the country star's team is complete, scroll through the gallery below to get to know Team Reba. In this list, you'll find veterans and greenhorns; a yodeler, a "Pick-Up Man" and a songwriter who's penned hits for Beyoncé and Rihanna.
Scroll through to get all caught up with McEntire's The Voice contestants!
Meet Team Reba: The 14 Contestants Reba McEntire Will Coach on Her First Season of 'The Voice'
The Blind Auditions are over, and Reba McEntire has officially stocked her team with 14 talented would-be stars! Get to know The Voice contestants on Team Reba this season.
Gallery Credit: Carena Liptak
More From Taste of Country