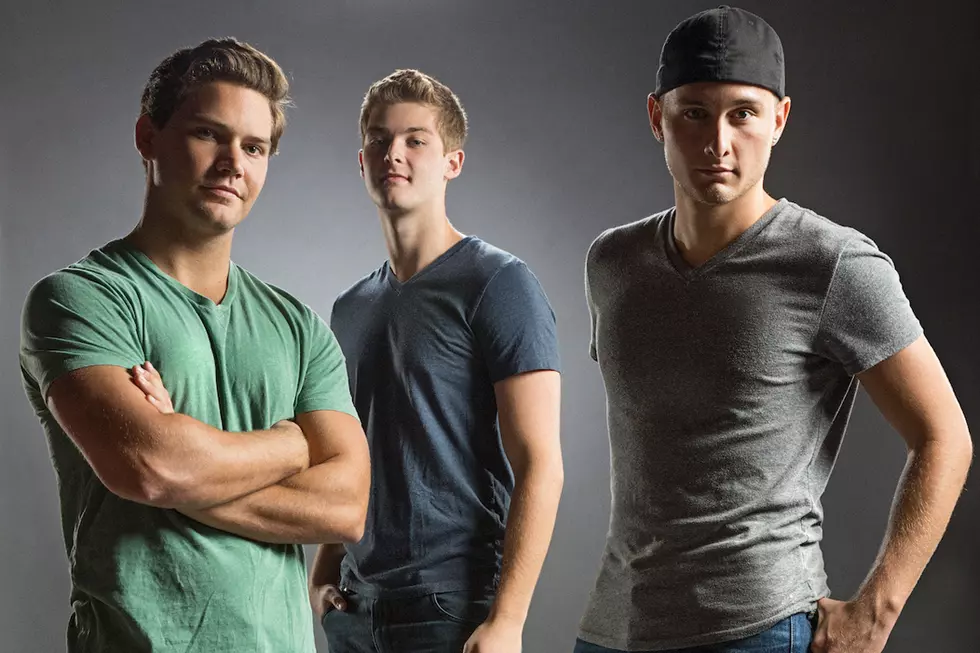 Restless Road Cover Keith Urban's 'You'll Think of Me' [Watch]
Courtesy of Restless Road
Country trio Restless Road have stayed active since Season 3 of 'X Factor' wrapped in 2013. The Nashville-based group have released a steady stream of cover videos, including this spot-on rendition of Keith Urban's 'You'll Think of Me.'
Watch the clip during this exclusive Taste of Country premiere. Zach Beeken, Andrew Scholz and Jared Keim say choosing an Urban song to follow their many pop covers was an easy decision.
"We all grew up loving Keith Urban's music and we chose this song because it has a special emotion behind it, and we thought it would be cool to put our own spin on it while staying true to the original," they tell ToC, noting that the very first song they performed on the Fox television series was one of Urban's ('Somebody Like You').
"We like the way Keith interprets his songs from the melody all the way to the production," the group adds. "We really appreciate how timeless he has been in his career and we hope to do the same with our careers."
Restless Road -- then with Colton Pack -- proved their versatility in finishing fourth. Simon Cowell was their mentor, and fans appreciated their covers of songs by Luke Bryan, Jason Aldean, Rascal Flatts and many more.
See Yearbook Photos of Keith Urban and More!
More From Taste of Country