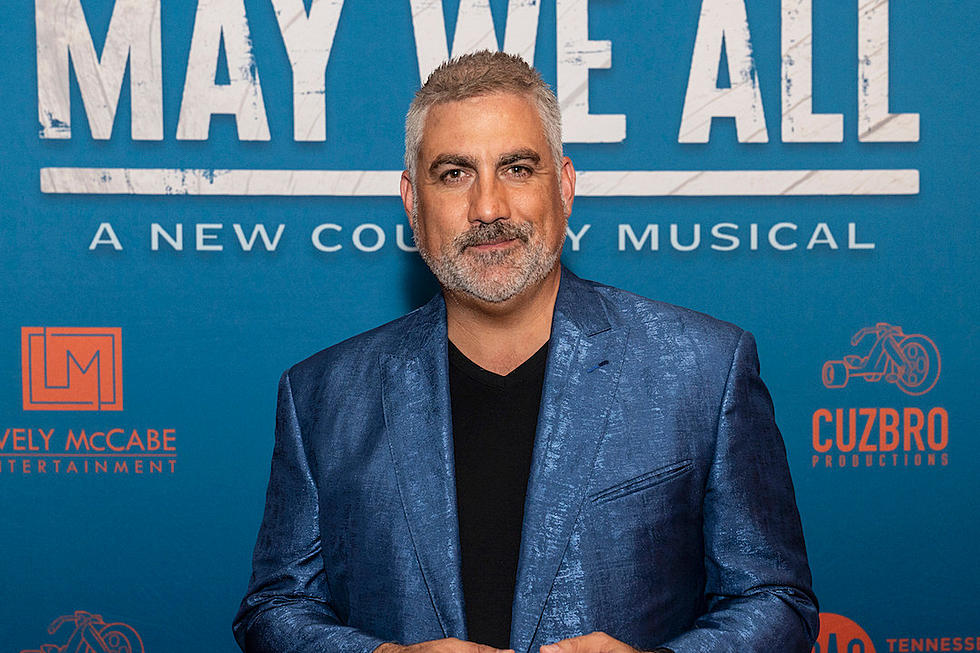 Taylor Hicks Delivers Romantic Soul in 'Porch Swing,' His First Single in 14 Years [Listen]
Erika Goldring, Getty Images
Taylor Hicks took the scenic route to the release of his newest single, "Porch Swing," an easygoing, romantic soul melody that stays faithful to several of his diverse musical influences and home genres. The song arrives nearly 17 years after Hicks was crowned the winner of American Idol's Season 5, and 14 years after the last time he officially sent a single to country radio.
Carefree twang and soaring vocal work pair nicely in this track, exemplifying a genre-fluid style that's been popularized since Hicks first came on the scene by artists like Tyler Childers and Chris Stapleton. Hicks owes a debt of gratitude to those artists, he says, who've helped put mainstream momentum behind the kind of music he's loved best all along.
"It's those guys that have paved the way for me to release music that's popular and real in this moment," the singer explains to People. "Over the last 10 years, I've been collecting, writing, performing and testing music. I mean, I had a bunch of stuff finished. Heck, I had an album finished. But I still found myself waiting for just the right time."
That waiting process was about more than just waiting for the tide to turn in mainstream country music tastes. Hicks adds that taking things slow is simply an inherent part of his musical mojo, and that he'll never be the kind of artists who releases songs like "baking cookies."
"I'm a little bit old school when it comes to my music," he acknowledges. "It's quality over quantity for me."
But "Porch Swing" -- a co-write with Jennifer Wayne of country trio Runaway June and singer-songwriter Jason Deere, which Hicks cut at Zac Brown's Nashville-area Southern Ground studio -- was an undeniable "yes" from the singer. When he debuted it during an appearance on radio personality Bobby Bones' The Bobby Bones Show, he said the song's titular image serves as a vital and classic American metaphor.
"My grandparents always had a porch swing. It was the centerpiece of the household," Hicks noted. "The porch swing is kind of iconic. It's a centerpiece of people's lives all across the country. It's a timeless, American thing."
Following the release of his new song, Hicks will be headed out on the road for a series of dates, including an Armed Forces Entertainment tour set to kick off in March, according to a release.
Bucky, Scotty and More: See Where American Idol's Country Finalists Are Now:
These Country Singers Tried Out for American Idol But Didn't Make It!
More From Taste of Country