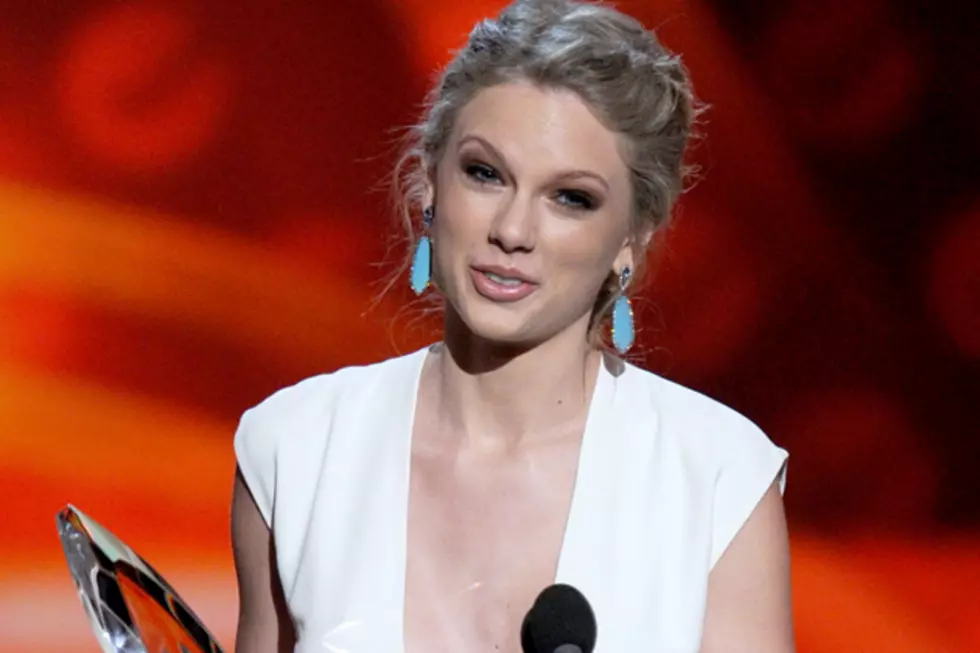 Taylor Swift Wins Favorite Country Artist, Gets 'Kanye-d' at the 2013 People's Choice Awards
Kevin Winter, Getty Images
It's Taylor Swift's world -- the rest of us are just living in it and paying rent. The unstoppable pop-country star took home honors for Favorite Country Artist at the 2013 People's Choice Awards on Wednesday (Jan. 9).
Swift took the stage to a humorous back-and-forth with presenter Olivia Munn, who pretended to hold on to her award and not let her speak -- a play on the infamous Kanye incident. "This always happens," Swift joked. Turning her attention to more serious matters, the star earnestly thanked her loyal fans and radio, and also thanked her fans for calling radio to request her music.
"You guys have blown my mind with what you have done with this album, 'Red,'" she gushed. Beginning to choke up, she added, "Thank you for caring about my music and for caring about me."
Watch Taylor Swift Get Kanye-d at the People's Choice Awards
More From Taste of Country