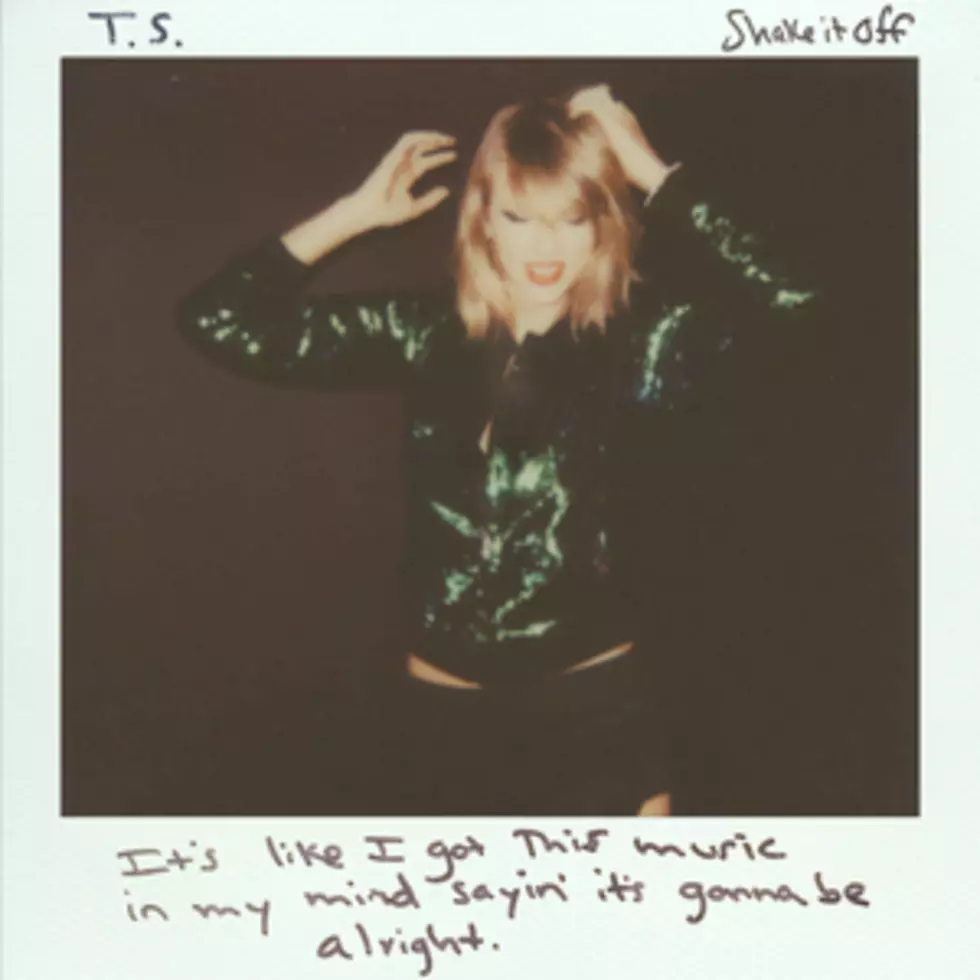 Taylor Swift, 'Shake It Off' [Listen]
Big Machine Records
There's nothing country about Taylor Swift's new single 'Shake It Off,' and it's intentional. The just-announced lead single from the '1989' album is the 24-year-old's first official, self-decided pop song.
Written by Swift, Max Martin and Shellback, 'Shake It Off' lives up to the promise of being inspired by late '80s pop music. The uptempo dance track is as organic as silly putty, but just as much fun.
"The players gonna play play play play play / The haters gonna hate hate hate hate  / I'm just gonna shake it off," Swift sings at the chorus.
Much like 'Mean,' Swift's new song is a response to critics and haters who target her for rumors and flat out lies. She said during her Yahoo press conference that there are two ways to respond to that: You can go crazy or you can -- wait for it -- "Shake it off!"
"Never miss a beat / I'm lightning on my feet / And that's what they don't see / That's what they don't see," Swift sings during the second verse.
The song includes horns and plenty of effects to drench Swift's voice in glitz and glitter. When a country fan gets past that she's gone pop and made it official, 'Shake It Off' has plenty to offer. In fact, it has Song of the Year credentials. Understandably, those heartbroken by her announcement have a long way to go to see that light at the end of the tunnel.
Why Fans Will Love It: 'Shake It Off' is a ton of fun, even if it's not country.
Key Lyrics: "The heartbreakers gonna break break break break break / And the fakers gonna fake fake fake fake fake / I'm just gonna shake shake shake shake shake it off"
Did You Know?: Swift says her entire '1989' album is late '80s pop inspired. She's a big fan of the chances those artists took. The superstar was born in 1989.
Listen to Taylor Swift, 'Shake It Off'
You Think You Know Taylor Swift?
More From Taste of Country