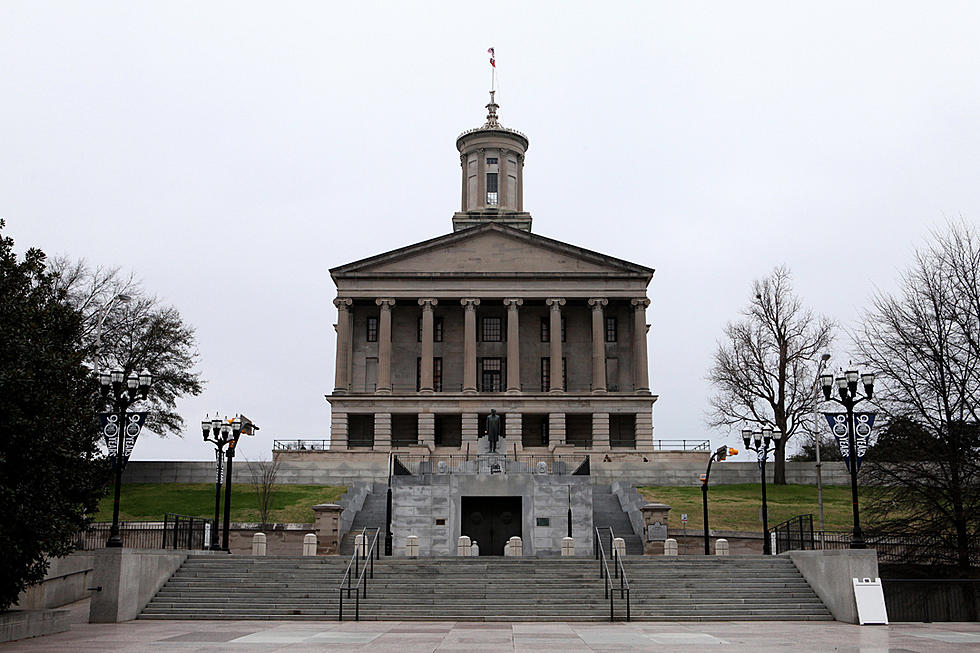 New Tennessee Bill Addresses Sexual Harassment in the Music Business
Raymond Boyd, Getty Images
Two legislators in Tennessee have filed a new bill that has the potential for significant impact in addressing sexual harassment in the music business.
Rep. Brenda Gilmore [D-District 54] and Sen. Jeff Yarbro [D-District 21] co-authored proposed state legislation HB 1984/SB 2130, which seeks to address the fact that independent contractors in Tennessee — including many people working in the music business — can't file claims against their employers over sexual harassment in the workplace, no matter how many how many hours they work. According to the Nashville Scene, under existing law, independent contractors can't file claims about verbal sexual harassment unless it's specifically written into their contract.
"There's been significant reporting showing real problems with harassment in parts of the music industry, and it doesn't fit neatly into the way the law treats harassment in a traditional workplace," Yarbro tells the Scene. "Everyone has a right to be safe in the workplace, regardless of whether their job fits the formalities of the current law."
The bill comes after the #MeToo and #TimesUp movements have begun to bring to light a number of abuses that have been common insider knowledge in country music for years, even decades, but have only recently begun to come to public attention. Powerful Nashville publicist Kirt Webster was brought down at the end of 2017 by a series of shocking allegations from both men and women over what they say was a toxic workplace environment rife with verbal and physical harassment. The floodgates opened after allegations from country singer Austin Rick, who alleged that Webster drugged and assaulted him.
These Artists Left Webster PR Amid Allegations
In January, a blistering expose from Rolling Stone Country detailed extensive allegations from women at all levels of the country music business, from artists to radio, regarding a male-dominated culture in which women are subjected to sexual harassment and intimidated into silence over fear of losing their careers.
The new bill defines an employer as "any person regularly employing one (1) or more persons or regularly receiving the services of one (1) or more persons providing services pursuant to a contract" and "[a]ny person acting as an agent of an employer, directly or indirectly," and defines harassment as "sexual harassment, gender harassment, and harassment based on pregnancy, childbirth, or related medical conditions ... Sexually harassing conduct need not be motivated by sexual desire."
HB 1984/SB 2130 further defines a contractor as a person who "has the right to control the performance of the contract for services and discretion as to the manner of performance," "is customarily engaged in an independently established business" and "has control over the time and place the work is performed, supplies the tools and instruments used in the work, and performs work that requires a particular skill not ordinarily used in the course of the employer's work."
That blanket definition would include songwriters, vocalists, musicians, dancers and technicians, among others, many of whom currently either work totally independently or for smaller business entities that might not have their own HR department or any protocol for dealing with issues around sexual harassment.
Nashville Mayor Megan Barry voiced her support for such a measure to Rolling Stone Country, but the Scene reports the proposed legislation might face opposition from Republicans pushing for a free market. Sen. Bo Watson (R-District 11) sponsored a bill that passed in the Senate that would remove certain employment protections for independent contractors in Tennessee, but it's unclear if it will pass the House. Gov. Bill Haslam opposes that bill.
Female Trailblazers Who Are Changing Country Music
More From Taste of Country