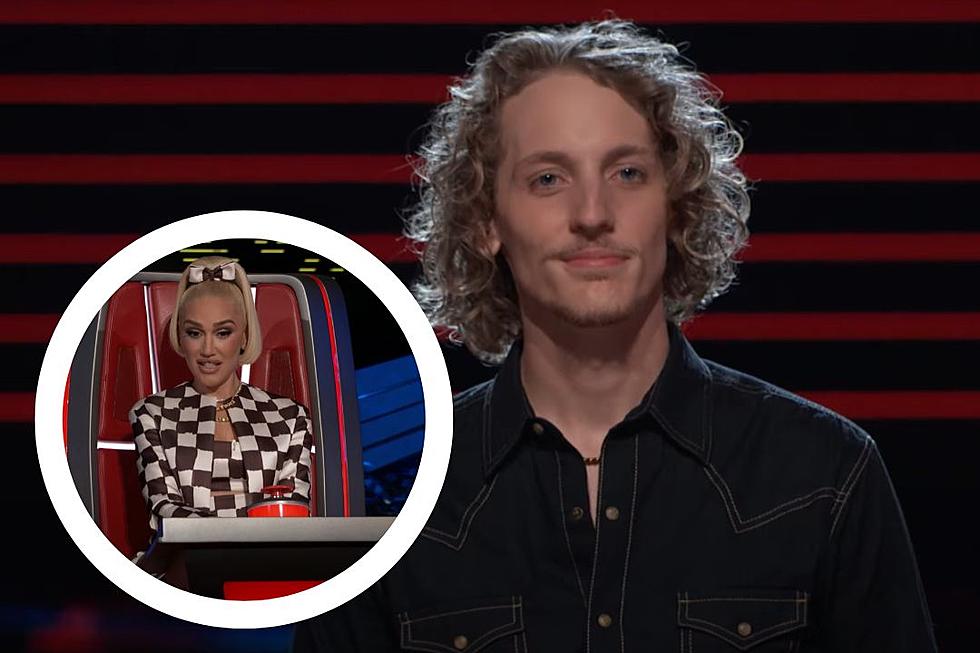 'The Voice': Bias Wows With Blake Shelton Cover, Joins Team Gwen [Watch]
YouTube
While Blake Shelton isn't a judge on this season of The Voice he was represented during night two of this week's Blind Auditions on Tuesday (Oct. 3).
As soon as contestant BIAS took the stage and the opening notes of "God's Country" played out, the current judges perked up, including Shelton's wife, Gwen Stefani, who seemed thrilled at the song choice.
While adding his own grit to the popular song, BIAS threw in exaggerated stage movements including confident kicks. This was something that Stefani picked up on, having heard from Shelton just how much air "God's Country" takes to perform live on stage.
Stefani elaborated that she enjoyed the distinctive texture and growl that BIAS brought to her man's song. At the end of her pitch, instead of calling herself Gwen Stefani, the "Hollaback Girl" singer called herself Gwen Shelton to really make sure it was known she has Shelton on speed dial.
Not to be outdone, McEntire took out her literal scepter to hammer home her nickname during this season of the singing competition: The Queen of Country. Despite her impressive list of accolades within their shared genre, BIAS decided to forgo McEntire and lock in Mrs. Shelton as his coach.
After adding BIAS to her team, Stefani took a moment to reflect, "Reba is the Queen of Country, but I feel like, you know, I have my eyes on the country world now, and to have a country person on my team is really important to me."
She continued, "BIAS is really unique and I can't wait to go home and tell Blake about this guy."
The Voice airs on Monday and Tuesday nights at 8PM EST on NBC.
The Top Country Songs of 2023, Ranked
The best country songs of 2023 fit snug over your life and experiences. Each is written from personal experiences, but somehow, that translates as if it were custom to each of us. We've loved, we've longed, we've lost and we've cut loose in the country.
Airplay charts, sales data and streaming numbers helped make this list of country music's top songs of 2023, but staff and Taste of Country reader opinion were most influential. Songs included on previous Top Country Songs lists were not eligible. A song may have been released in 2022, but it had to have the majority of recorded airplay or impact this year to count.
Gallery Credit: Billy Dukes
More From Taste of Country