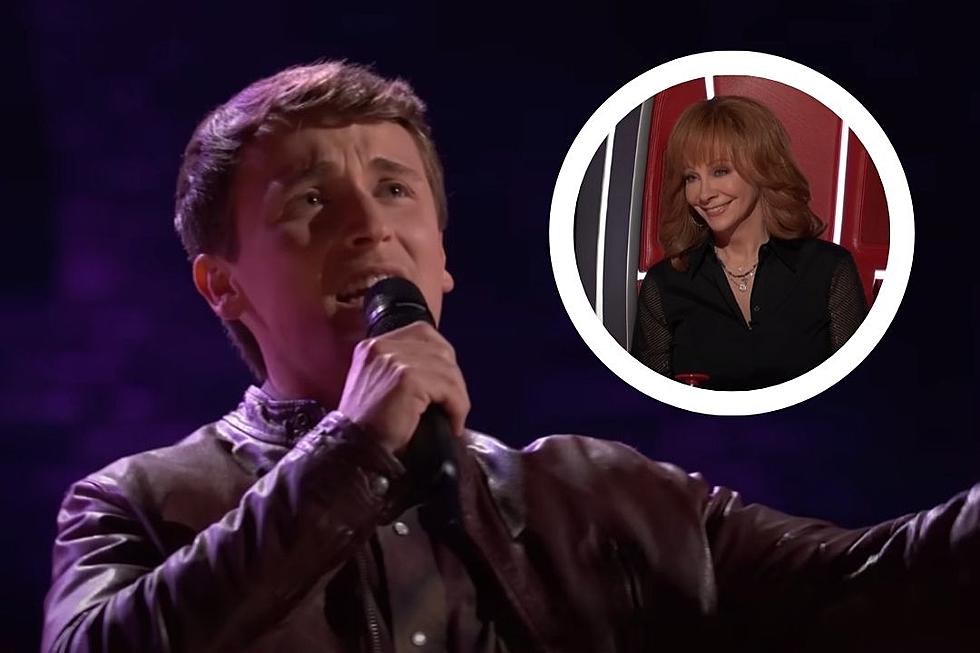 'The Voice': Reba McEntire Tears Up, Fills Team After Emotional Cover by Dylan Carter
YouTube
When The Voice returned for another week of Blind Auditions on Tuesday (Oct. 16), viewers weren't expecting such a heartfelt audition from one of the hopefuls.
While they might not have been expecting it, as soon as Dylan Carter's video package started rolling, it became clear that emotions were going to run high. Before taking his place center stage, Carter explained that he had recently lost a very important person in his life: His mom.
The young singer went on to reveal that he'd be singing Whitney Houston's "I Look to You" as his audition song. The last time that he had performed the iconic song was when he tried to deliver it at his mother's funeral. While he didn't make it through the song during the service, Carter was looking forward to honoring his mom's memory on television.
Thankfully, he was able to power through the track and lay in his own raw emotion while keeping his vocals (mostly) under control.
That raw emotion paired with his own raw talent earned Carter four chair turns — all judges hit their buttons. Press play below to watch his performance for yourself.
Reba McEntire was the first judge to offer up her feedback to the singer. Speaking to the emotion that they'd just witnessed poured out onto the stage, she said: "I saw it and I felt it. I heard it when you were singing. That's the kind of songs that make .... that do that to me, too."
Visibly choked up, the legend continued, "because I saw you get so emotionally involved. And that's when you know you've got a great song and a great singer, when it touches your heart."
Once it was revealed why Carter was so emotional while singing for his spot in the competition, all of the judges were overcome with emotion. Judge John Legend did his best to keep his composure, but admitted that he was crying, and soon, a single tear rolled down his cheek.
McEntire took the opportunity to comfort Carter, sharing that when she was just starting her career, she would drive around with her mom to make their shared dream come true.
"When I had the opportunity to go to Nashville to meet with some folks, Mama took me, and I kept saying, 'Well, let's pull over here. Let's pull over here.' And finally she said, 'Reba, if you don't want to do this, let's turn around and go back home. But let me tell you something, if you do this, I'll be living my dreams through you.'"
Like Carter, McEntire wanted to make that dream come true for the both of them. That deeply personal story landed with Carter, who said, "that's how this feels. I hear her through me."
McEntire's genuine reaction to Carter's voice and true understanding of his story was enough to win him over. With Carter on her side, McEntire's team is filled. The Voice airs on Monday and Tuesday nights at 8PM ET on NBC.
Meet Team Reba: The 13 Contestants Reba McEntire Will Coach on Her First Season of 'The Voice'
The Blind Auditions are over, and Reba McEntire has officially stocked her team with 13 talented would-be stars! Get to know The Voice contestants on Team Reba this season.
Gallery Credit: Carena Liptak
More From Taste of Country