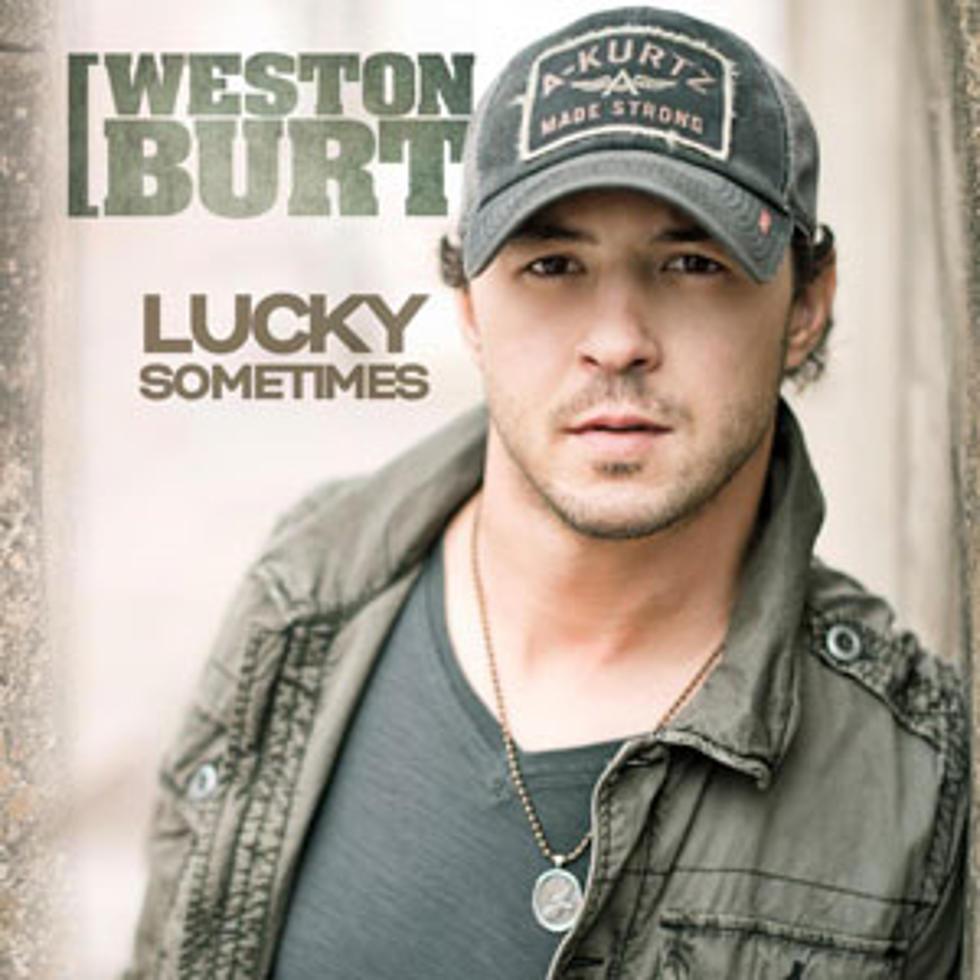 Weston Burt, 'Lucky Sometimes' – Song Review
Hit Shop Records
Newcomer Weston Burt's debut single 'Lucky Sometimes' aims right down the middle and hits the mark. The upbeat, head-over-heels love song is easy to find yourself singing along with before the first spin is complete. Listen again to hear him flex a little vocal muscle in the most subtle ways.
The way the Fort Payne, Ala. native climbs the scale on the word "time" in the first verse is just one example of a little details that push 'Lucky Sometimes' beyond ordinary. The single's lyrics are familiar and endearing, but certainly not ground-breaking. Often, familiar is good -- in fact, when done right, familiar is very good.
"I can't stop wondering why you're with me / Why you look my way," Burt sings to begin the chorus with the briefest of rests just before he begins emphasizes the power of his hook. "Tell me what I did just to turn your head / To get to wake up with you every day / A good love is hard to find / Guess you get lucky sometimes."
There are a million ways to say "I love you," and Burt finds one million and one with 'Lucky Sometimes.' Each verse is more of a showcase of his talent and a bridge to the irresistible chorus than a moment to remember forever. "Girl you light it up when you walk in a room / Ain't no doubt all eyes are on you / No I can't blame them when they stare / Because you look so good when you let down your hair," he sings during the second.
Smart production adds to the arrangement without overshadowing the introduction of a talented 27-year-old. 'Lucky Sometimes' isn't earth-shattering, but it's performed with the confidence and conviction from someone who expects to be around for awhile.
Listen to Weston Burt, 'Lucky Sometimes'
More From Taste of Country