Daily Roundup: Chris Young, Toby Keith + More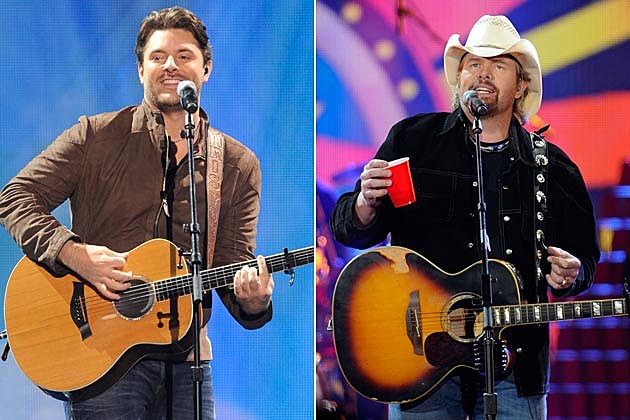 Nominations for the 2012 ACM Awards were announced today, Lady Antebellum made a startling statement. There is also Grammys news, a marriage announcement and a recap of last night's country contestants from 'American Idol' included in today's Taste of Country daily roundup.
Scroll through all the day's stories from Taste of Country, and a few others from around the web, including who's joining Madonna during the Super Bowl halftime show and Hulk Hogan's outrageous claim.
Today on Taste of Country:
Chris Young Amazed by 2012 ACM Award Nominations
Kids Show 'Red Solo Cup' Love: A Tribute to Toby Keith
Blake Shelton, Kenny Chesney + More React to Nominations for 2012 ACM Awards
Taylor Swift Spotted at the London Zoo
Remember When Tim McGraw Had Long Hair?
Granger Smith vs. Bart Crow Band – Texas Red Dirt Rumble
Lauren Alaina Rewards High School Kids With Concert
Blake Shelton and the Band Perry to Join Glen Campbell for 2012 Grammys Performance
Lady Antebellum Start Thinking About Babies
Hunter Hayes Reveals New Song, Covers Vince Gill at New York Show
2012 ACM Awards Nominees Announced
Eli Young Band's James Young Getting Married Next Week
Keith Urban Celebrates His 'Long Hot Summer' at No. 1 With Performance in Nashville
Rascal Flatts, 'Banjo' – Lyrics Uncovered
Bipolar 'American Idol' Contestant Shelby Tweten Inhabits Carrie Underwood's 'Temporary Home'
Is Richie Law the Next Scotty McCreery?
Taste of Country Also Recommends:
Adele + Billy Ray Cyrus Have Something in Common
Hulk Hogan: I Almost Played Bass For Metallica
Cee Lo Green to Perform With Madonna at 2012 Super Bowl Halftime Show
11 Signs That Pat Sajak is Always Drunk
Brad Pitt Wants to Get Married – But What About Angelina?