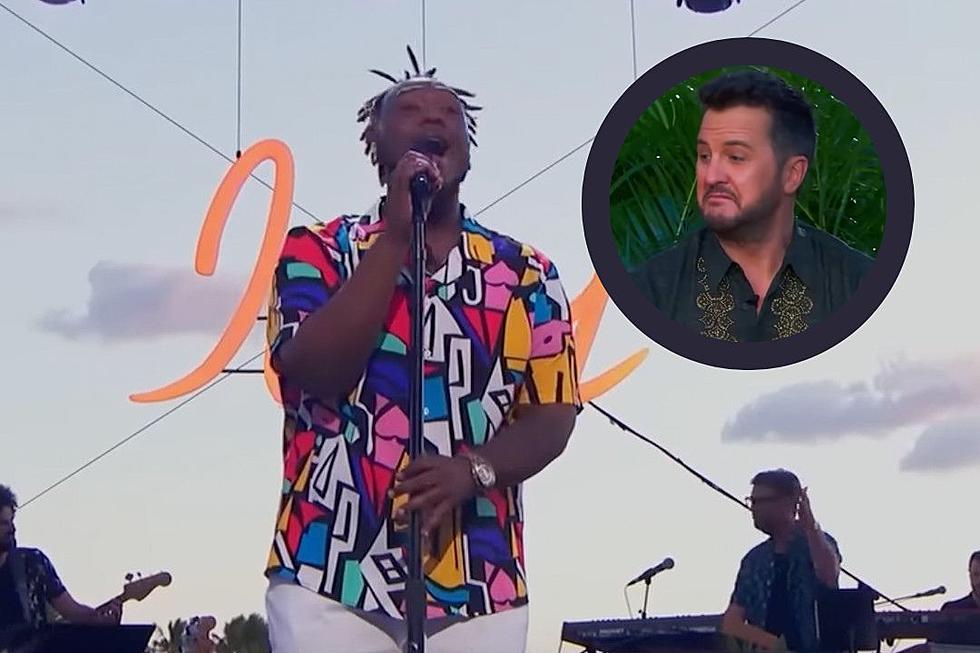 'American Idol's Elijah McCormick Makes Chris Janson's 'Good Vibes' All His Own [Watch]
YouTube
A Chris Janson hit got a brand-new treatment on the latest American Idol episode on Monday night (April 17), as contestant Elijah McCormick hit the stage in Aulania, A Disney Resort & Spa in Hawaii.
McCormick made a big impression early on this season, auditioning with a R&B-inflected rendition of Rascal Flatts' "Bless the Broken Road" that held special personal significance: As he told the judges, his road to Idol included a near-fatal car accident in 2019 that left him severely injured, and he had to re-learn how to walk, talk and sing. He's been a fan favorite thus far in Season 21, winning the show's fan-voted Platinum Ticket and advancing straight past the first round of Hollywood Week.
The singer's penchant for country with a twist continued on Monday night's episode. "Bless the Broken Road" had some natural overlap with sonic stylings, but a more surprising choice from the singer was Janson's "Good Vibes," a song whose original version is much more straight-ahead country.
Unfazed, McCormick delivered his bouncy spin on the song with tinges of ska and electrifying gospel backing vocals, proving his powerful sense of imagination as a musical interpreter.
Tuesday night's Idol episode marked the second half of Hawaii performances, and this week is also the first that voting has opened up to fans. Now that all of the Top 26 has had a chance to hit the stage, the results of the vote will be revealed next week on American Idol, and three contestants will be sent home.
American Idol airs on Monday and Tuesday nights at 8PM on ABC.
14 'American Idol' Singers Who Secretly Hooked Up — Or Did They?
At least two couples who met through
American Idol
got married, while one more could be headed in that direction. Not all
American Idol
hookups have a happy ending, however. Here are seven of the most talked about meet-ups, plus the
real
scoop on how serious things got.
PICTURES: See Inside Carrie Underwood's Beautiful Post-'American Idol' Home
Carrie Underwood invested her money wisely after winning American Idol in 2005. One of her first big purchases was a 3,099-square-foot home in the well-to-do Nashville suburb of Franklin, Tenn. Underwood paid $384,000 for a luxurious 3-bedroom, 3.5-bathroom stone and stucco home in a private gated community.
The house features a library, a vaulted ceiling and lovely amenities throughout, but while it's very nice, it's certainly not the kind of home you'd picture for a budding country superstar. Underwood wound up being a huge success right out of the gate with her debut album, Some Hearts, and she sold the home in Franklin for $372,500 in 2007, when she purchased the Brentwood mansion that she would later share with her husband, Mike Fisher.
More From Taste of Country