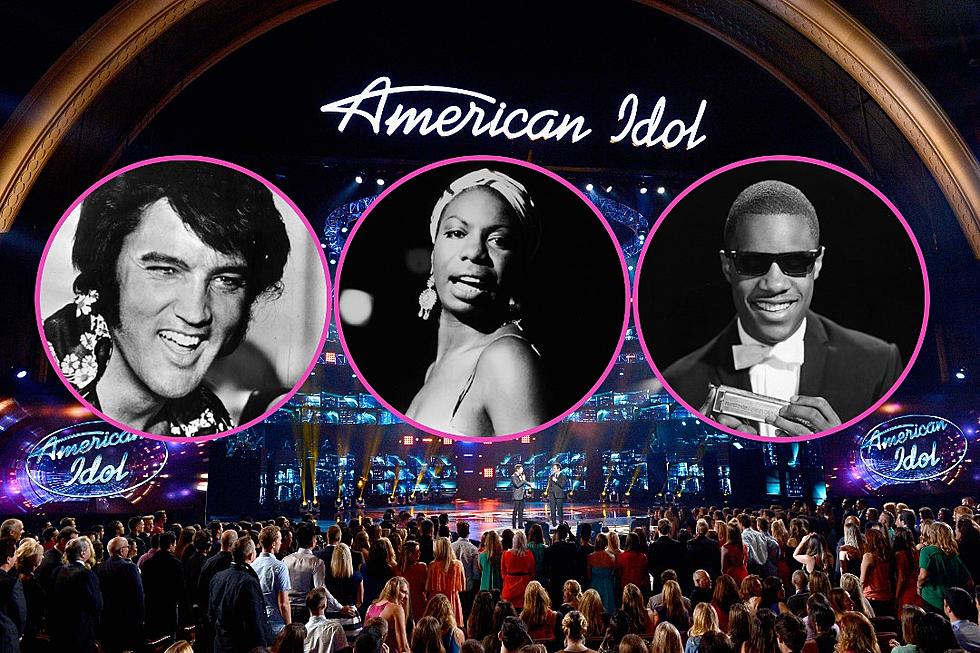 'American Idol' Beware: Covering This Artist Has Led to 21 Eliminations!
Kevork Djansezian / Keystone / Staff / Hulton Archive, Getty Images
When competing on American Idol, talent is the most important part. There is, however, strategy involved — strategy that comes in the form of choosing the right song for your talent.
With little time to win both the judges and America over, one must choose wisely. A poor song selection could mean the end of your time on the reality competition.
As it turns out, there are a few songs and artists that should be avoided altogether. Action Network set out to find which artists have led to the most eliminations throughout 20 seasons of Idol.
No. 1 on their list? Stevie Wonder. His music has been covered 71 times over the years, making him the most popular artist to cover. However, selecting his songs has led to a whopping 21 eliminations in the last two-plus decades.
Wonder is followed by Elton John as an artist to avoid covering on Idol — his music has been used 55 times throughout the series and has led to 19 eliminations. Rounding out the Top 3 of no-nos is Whitney Houston, whose songs have been covered 50 times by Idol hopefuls and have resulted in 15 tickets home.
Now, let's get down to specific song choices: There are several song titles that have resulted in eliminations or placement in the bottom two or three on American Idol. There's a five-way tie for songs that have sent or almost sent the most contestants home.
The most risky songs in Idol history:
Nina Simone's "Feeling Good"
The Four Tops' "I Can't Help Myself (Sugar Pie Honey Bunch)"
Fred Astaire's "The Way You Look Tonight"
Cyndi Lauper's "True Colors"
Percy Sledge's "When a Man Loves a Woman"
On the other side of the coin, there are a few songs that have proved to be the "safest" — songs that have led to contestants advancing in the competition. "Come Together" by the Beatles, "I Don't Want to Miss a Thing" by Aerosmith and "Landslide" by Fleetwood Mac have kept competitors safe eight times throughout the show's history.
Of course judges aren't eliminating contestants strictly on who or what they decide to sing, and in recent seasons, several of those competing have brought their own original music to the stage. At the end of the day it's about talent and votes.
Season 21 of American Idol is currently underway, with episodes airing Sunday and Monday nights at 8PM ET on ABC.
Country 'American Idol' Stars Who Disappeared
We cheered for them. We voted for them. We followed them. Then, these seven American Idol stars vanished. Or, at least it seems like it.
What happened to some of country music's best American Idol contestants over the last 20 years? This list of country American Idol stars who disappeared includes a winner, a runner-up and a third place finisher, plus several early cuts who enjoyed radio success before losing touch with fans.
More From Taste of Country